I have a confession.
Before returning to Paleo 3 years ago (after a 6 year hiatus), I would eat quesadillas for lunch everyday.
I was working on a huge project that consumed all my time and energy and cooking myself lunch was not a priority. So I settled for easy. It also happened that quesadillas were one of my favorite comfort foods. Like a Mexican grilled cheese sandwich.
After I finished my project I had the bandwidth to switch back to a primal (Paleo with dairy) style of eating. I started consuming a ton more veggies and learned to bake Paleo-style.
While I've made everything from Paleo corn bread to Paleo naan to Paleo French bread and crackers, I never managed to replicate an authentic tortilla in taste, shape and texture.
Until now.
And the best part is that I didn't have to spend hour slaving in the kitchen, rolling out dough, cutting it and baking it just right. All I had to do is make a few clicks on the Internet.
The popularity of Paleo has brought so many exciting Paleo products to the market, but I'm most excited about these Must Be Nutty tortillas.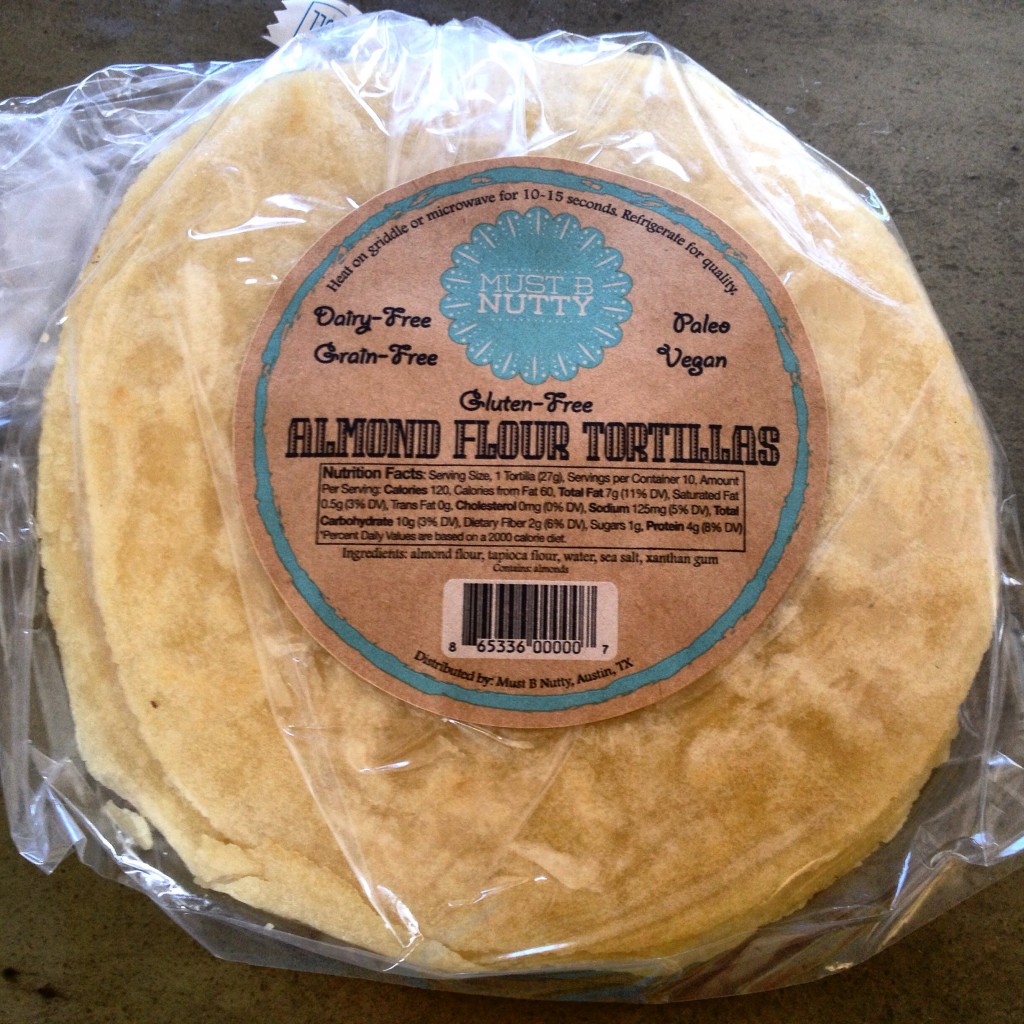 While I'm usually a DIY girl, I don't think I could have done a better job on these tortillas. They are perfectly thin and uniform. They freeze and defrost beautifully so you can have tortillas on hand whenever the craving strikes (which is just about always for me).
These guys are pretty versatile too. And perfct for quick, effortless meals that use up leftover meat and veggies.
So far I've made breakfast tacos, regular tacos. tuna melts, chips and taco bowls (I'll show you how below).
Other ideas I haven't done yet but seen on Instagram is making wraps out of them by stuffing them with cold cuts and rolling. Or you can stuff them, roll them and fry them to make taquitos.
Here are some pictures of things I've made so far.
Quesadilla with leftover pork belly, tomatoes, cilantro, guac and sour cream.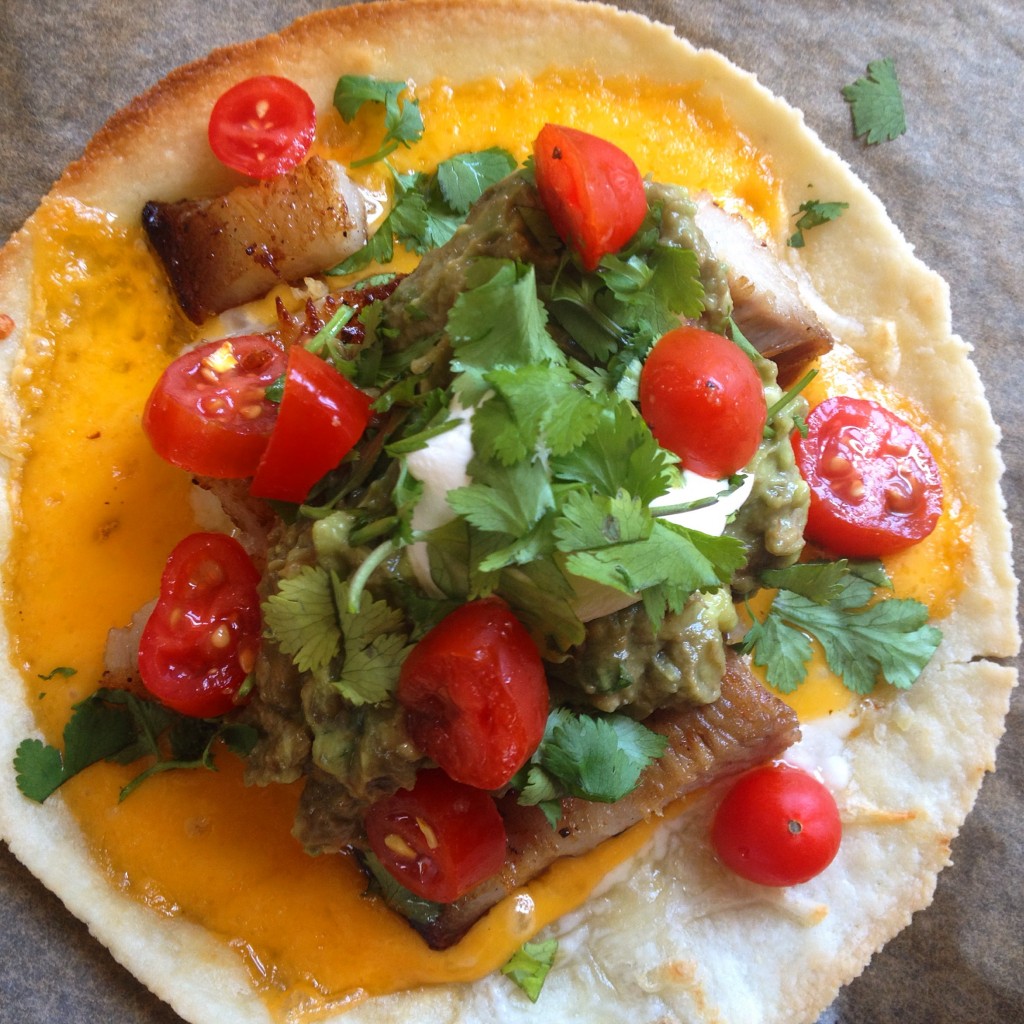 This tuna melt was beyond delicious.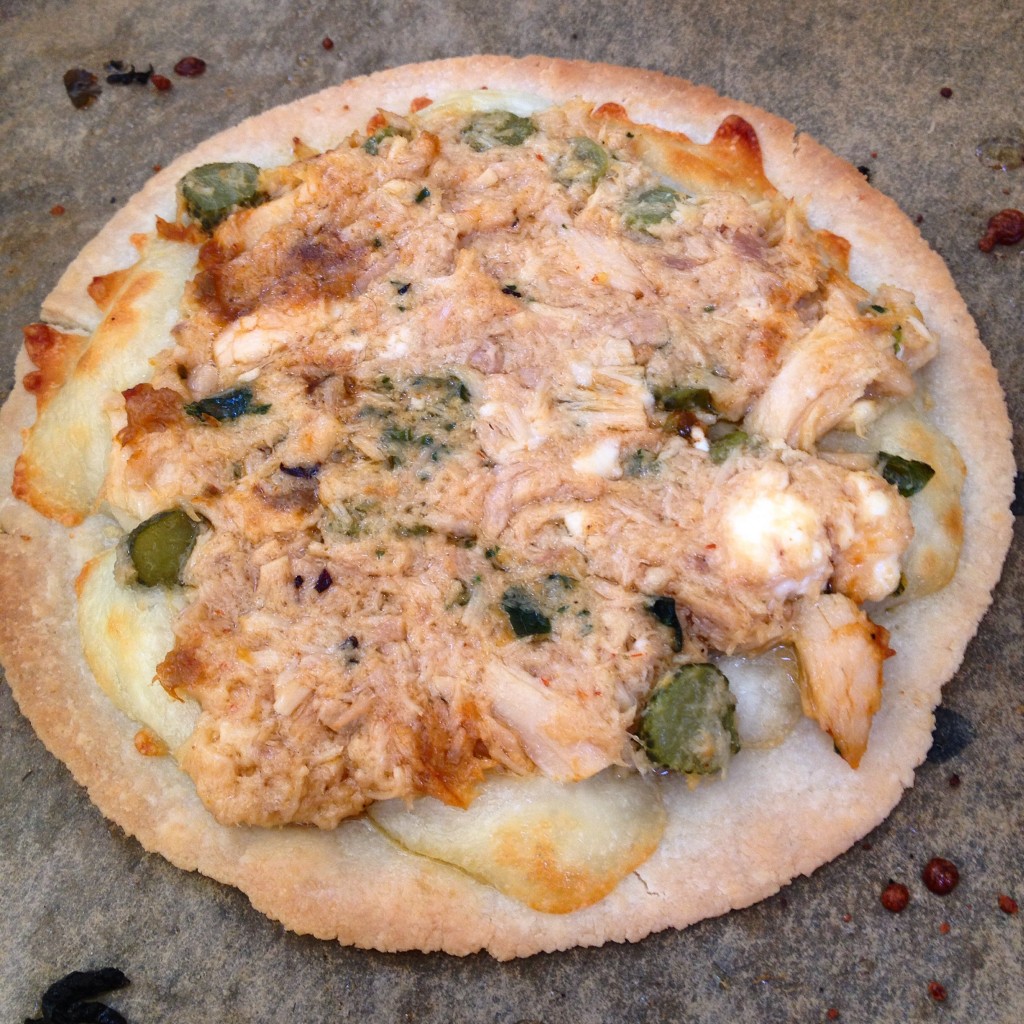 I used to make home baked chips from regular flour tortillas. They come out even better with this almond flour version.
Easy instructions:
Just cut the tortilla in little slices (like you would a pizza) and toast at 350 for 5 minutes. Watch them, when the begin to brown on the edges they are done. They come out sturdy enough to hold up to any dip.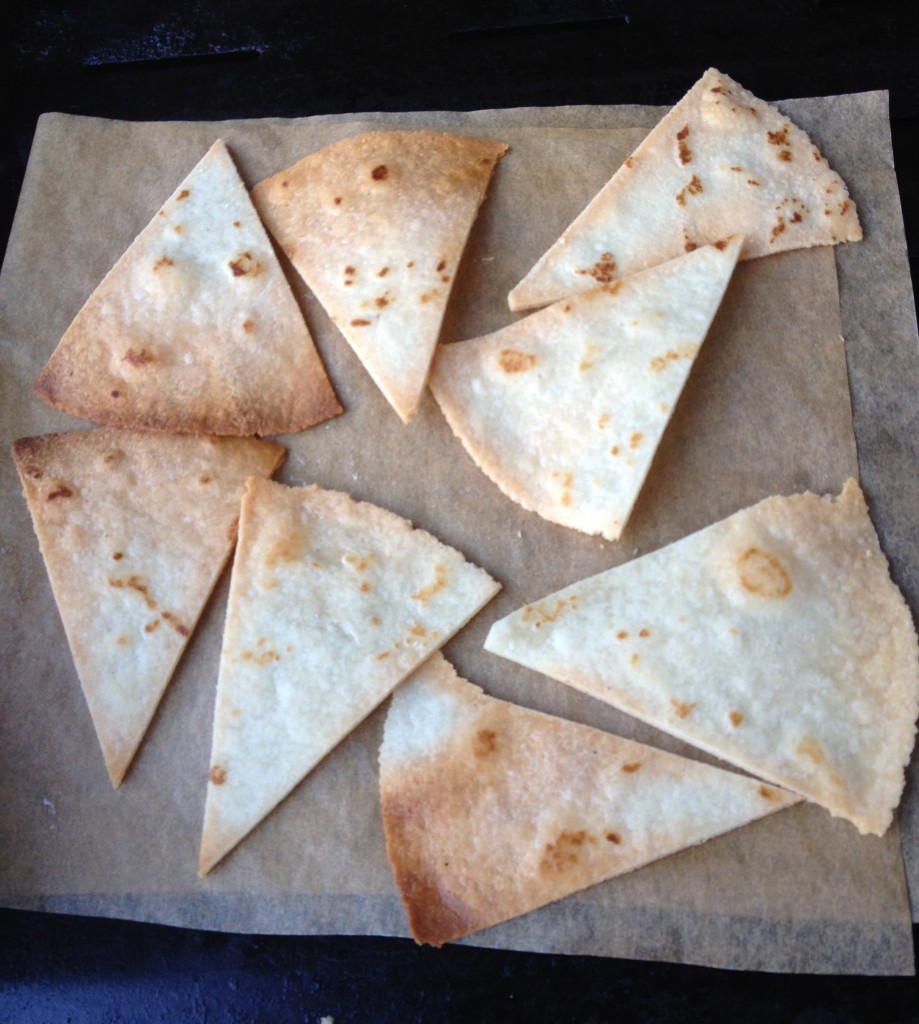 Here's my favorite recipe so far, taco bowls. I got the idea from @paleopiggy on Instagram. I love the fun, cute presentation. You can fill them with anything, traditional taco fillings or even a salad. So easy to make too.
Instructions: Just warm up your tortillas in the oven for 15 seconds. Turn your muffin tin upside down and place the tortilla in the groves between the muffin cups.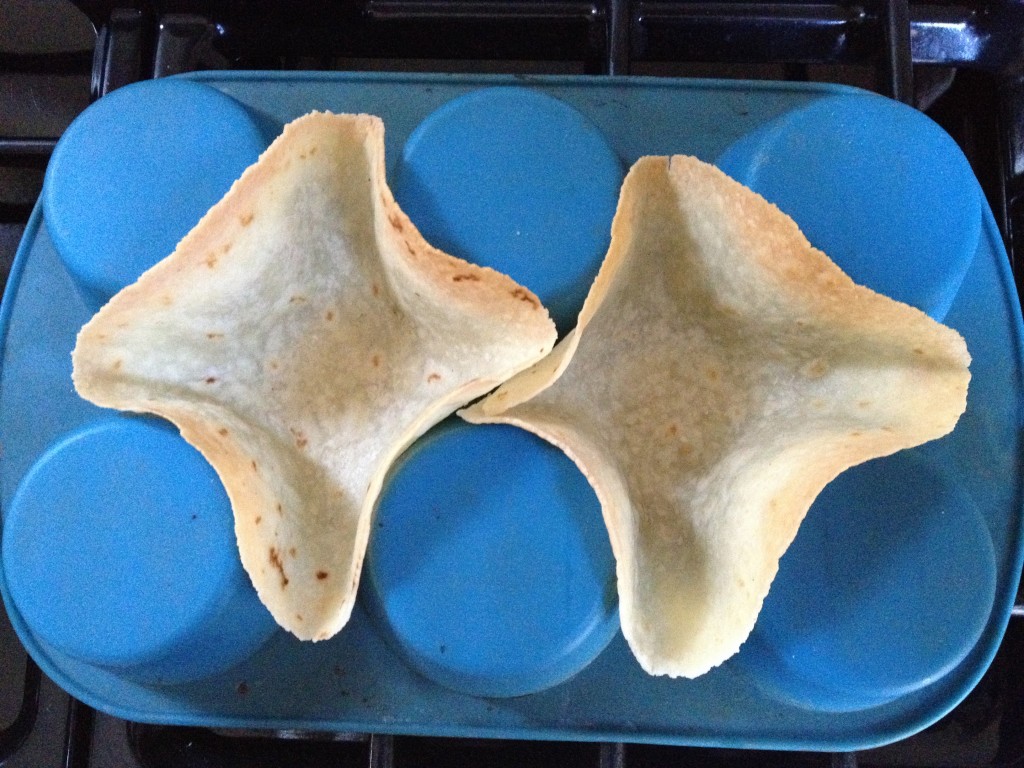 Bake at 350 for 5 to 7 minutes. They are done when they begin to brown on the edges.
Take them out and add your filling and warm everything up for another few minutes in the oven.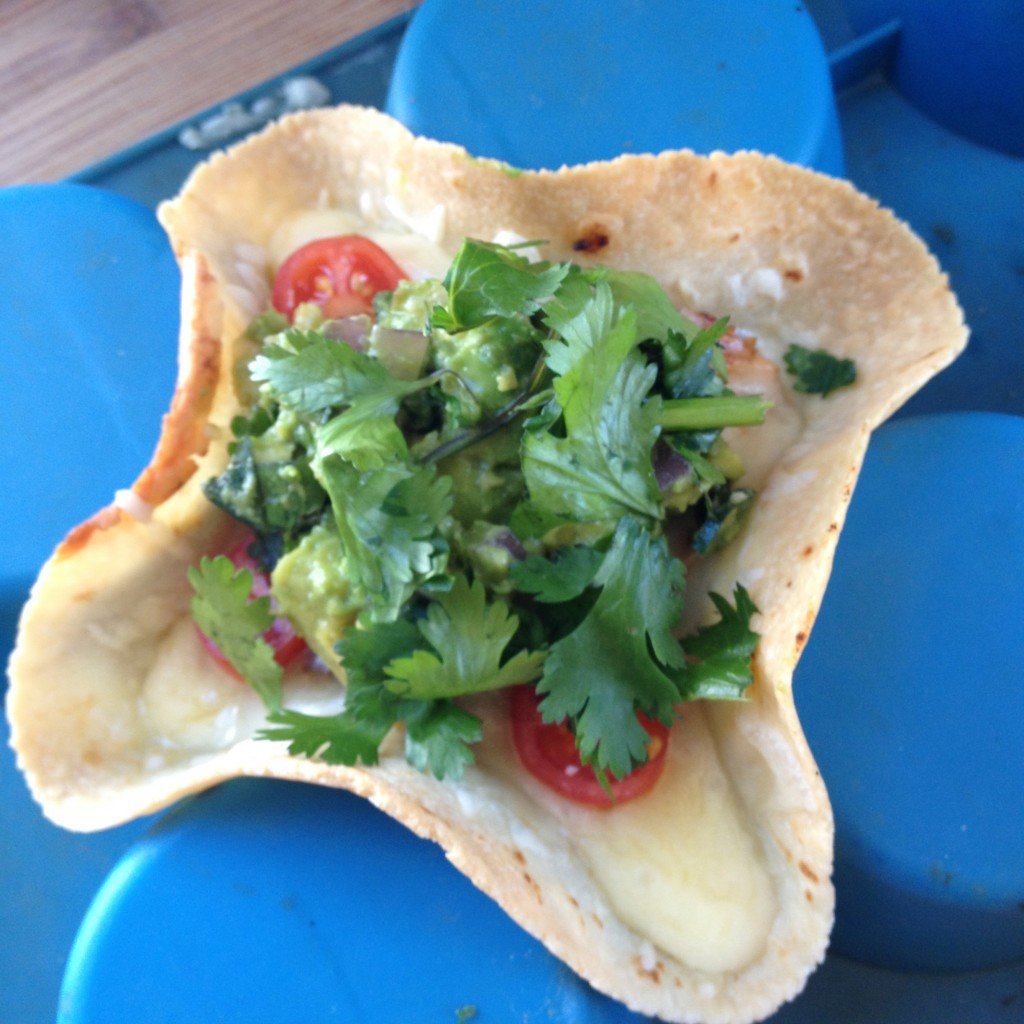 Let cool and serve. Yum.
Some other things you need to know…
These tortillas are made in Texas (Austin), home of TEX MEX, so they're super authentic. My only complaint is that they only come in a 6 inch size. I would love it if they were also sold in bigger sizes (about 3 to 4 inches bigger) to make burritos.
These tortillas come 10 to a pack.
They are made from nothing but almond flour, tapioca flour, water, salt and xanthan gum.
You can order these online and have them shipped to your home.
*I am NOT affiliated in any way with Must Be Nutty, I just decided to write a review because I was so excited about their product. It just brought back a lot of fun and convenience into my life and let me enjoy one of my favorite comfort foods again. I thought I'd pass on my find to other tortilla fans.
Enjoy!

DISCLOSURE OF MATERIAL CONNECTION: Some of the links in my blog are "affiliate links." This means if you click on the link and purchase the item, I will receive an affiliate commission. Regardless, I only recommend products or services I use personally and believe will add value to my readers. I am disclosing this in accordance with the Federal Trade Commission's 16 CFR, Part 255: "Guides Concerning the Use of Endorsements and Testimonials in Advertising." PAID ENDORSEMENT DISCLOSURE: In order for me to support my blogging activities, I may receive monetary compensation or other types of remuneration for my endorsement, recommendation, testimonial and/or link to any products or services from this blog. I only endorse products that align with the ideals of Healy Eats Real and that I believe would be of value to my readers. FDA DISCLOSURE: Information and statements regarding health claims on this blog have not been evaluated by the Food and Drug Administration and are not intended to diagnose, treat, cure, or prevent any disease.
Tags:
almond flour tortilla
,
must be nutty
,
paleo tortilla