It seems like 2014 was the year of Paleo cookbooks.
I used to dislike following recipes, preferring to improvise as I cook. But lately, I've been tempted by all the creative cooking talent in the Paleo world.
I discovered that following recipes was the best way to add to my Paleo cooking education. I've learned new cooking techniques, played with food combinations I wouldn't have thought of and learned a ton about Paleo baking.
The latest Paleo cookbook to hit the market is Paleo Eats by one of my favorite bloggers, Kelly Bejelly from A girl worth saving.
Kelly is a true talent. A food whisperer of sorts. She's brilliant at adopting non Paleo recipes into much healthier Paleo versions. I've made her cinnamon bun recipe for my husband and it was totally worth it. And she improved upon her old recipe in her cookbook.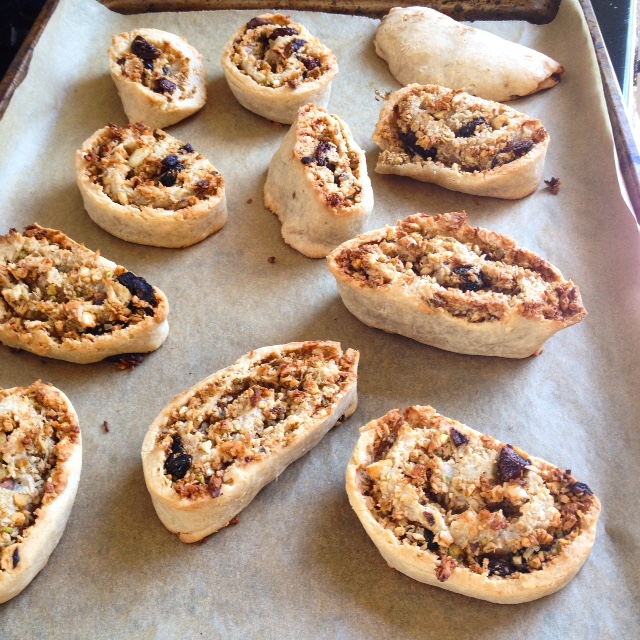 What I love about Paleo Eats are the fabulous tutorials on Paleo baking.  She does such a good job of demystifying the Paleo baking process that I was inspired to bake my own cashew bread. Apple sauce was the secret ingredient for making it extra moist.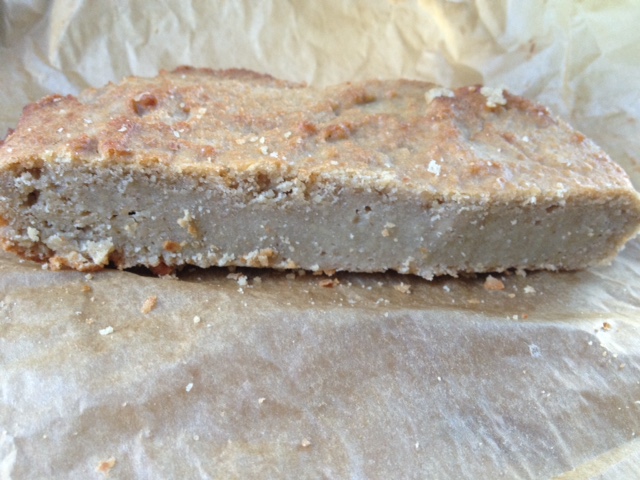 The first recipe I tried from the cookbook was her hamburger buns, which were simple to make and came out light and fluffy. Honestly one of the best burger bun recipes I've tried and I've tried a lot.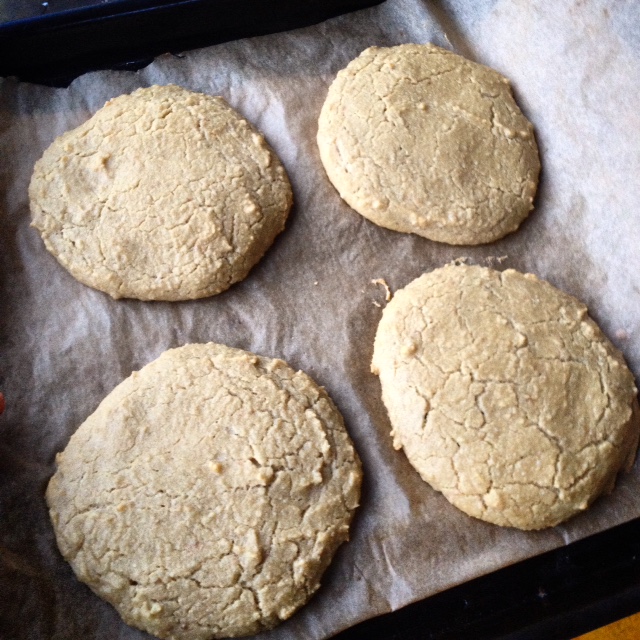 And if you're not into buns, there's 110 other recipes to enjoy in Paleo Eats like the spinach bites, Paleo grits, Thai almond sauce, skillet cornbread, sweet and sour sauce, toaster pastries and battered onion rings. And a ton desserts, including some tempting chocolate chips cookies.
One of my favorite recipe from Paleo Eats is Southern fried chicken. While I know how to make Paleo breading already, I learned a novel method for coating the chicken with batter.
Kelly generously gave me permission to share the fried chicken recipe below.
If comfort food lights you up then you'll love this cookbook. Why not indulge in a healthy version of your favorite nostalgic comfort foods and childhood favorites?
Paleo Eats releases on Amazon.com January 6th and is available at a pre-oder price until then (you save $11).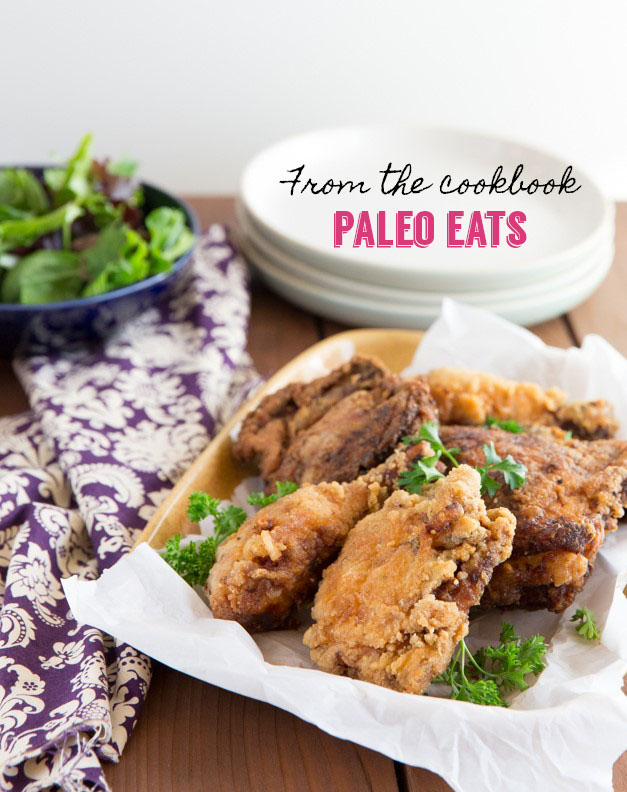 Southern Fried Chicken
Prep time: 15 minutes, plus about 4 hours to marinate
Cook time: 40 minutes
Servings: 6
Marinade
1 (141⁄2-ounce) can diced tomatoes, no added salt 1 tablespoon sea salt
1⁄2 teaspoon ground black pepper
1⁄2 teaspoon garlic powder
1⁄2 teaspoon dried oregano leaves
1 teaspoon dried parsley leaves
2 pounds bone-in chicken pieces
4 cups bacon fat, coconut oil, or lard
Coating
11⁄2 cups tapioca flour
1 teaspoon sea salt
1 teaspoon ground black pepper
How to
In a large bowl, combine the ingredients for the marinade. Add the chicken pieces to the bowl and toss to evenly coat with the marinade. Place in the refrigerator for 3 to 4 hours.
Remove the chicken from the refrigerator and let sit for 10 to 15 minutes.
In a large cast-iron skillet over medium-high heat, heat the bacon fat to 325 degrees. Try to keep the oil no higher than 325 degrees.
Make the coating: Place the tapioca flour, salt, and pepper in a large paper sack and shake to combine. Drop the pieces of chicken into the bag and shake to coat the chicken on all sides.
Place the chicken in the hot oil and cook until golden brown on both sides, roughly 10 to 15 minutes per side, and the internal temperature reaches 160 degrees. Remove and set on a rack over a rimmed sheet pan. Note: If the chicken is golden brown on the outside but is not yet fully cooked on the inside, set it on a rack over a rimmed baking sheet and place it in the oven at 350 degrees to finish cooking, roughly 8 to 10 minutes.
DISCLOSURE OF MATERIAL CONNECTION: Some of the links in my blog are "affiliate links." This means if you click on the link and purchase the item, I will receive an affiliate commission. Regardless, I only recommend products or services I use personally and believe will add value to my readers. I am disclosing this in accordance with the Federal Trade Commission's 16 CFR, Part 255: "Guides Concerning the Use of Endorsements and Testimonials in Advertising." PAID ENDORSEMENT DISCLOSURE: In order for me to support my blogging activities, I may receive monetary compensation or other types of remuneration for my endorsement, recommendation, testimonial and/or link to any products or services from this blog. I only endorse products that align with the ideals of Healy Eats Real and that I believe would be of value to my readers. FDA DISCLOSURE: Information and statements regarding health claims on this blog have not been evaluated by the Food and Drug Administration and are not intended to diagnose, treat, cure, or prevent any disease.
Tags:
healthy recipes
,
Paleo comfort food
,
Paleo Eats
,
Paleo fried chicken
,
whole food treats