With COCONUT YoGUrt frosting
I've wanted to bake a Paleo carrot cake for a while. I've always been a carrot cake fan and knew it would be delicious.
Grating the carrots seemed to be a chore so I procrastinated a bit, until I saw a bag of pre-shredded carrot slaw in the store.
I decided to bake a carrot cake for New Year's Eve since my husband has been doing a strict Paleo cleanse for months to heal his digestive issues. He was healing well and I thought he deserved a treat.
While everyone else was indulging we were quite strict during the holidays, but now it was time to let loose. Besides, New Years Eve is our wedding anniversary so it calls for celebration.
Carrot cake is a healthy, vitamin-rich treat full of natural sugars like dates (carrots are sweet also) so I didn't need to add too much sweetener. The texture was soft, almost custard-like right out of the oven but it hardened up as it cooled. I used 3 eggs, but if you want a firmer texture use 4 eggs.
Also if you can't find preshredded carrots in the store, you can easily shred your own in a food processor.
Suffice it to say that this cake didn't last long in our house. We devoured it quickly. One of the privileges of adulthood is that you an eat carrot cake for breakfast.
My husband worked on perfecting the frosting, using a mix of coconut cream, maple syrup, lemon juice and Greek yogurt to mimic the tangy, sour-sweet flavor of cream cheese frosting.
These kinds of baking projects really excite and satisfy me. And it's something my husband and I love to do together.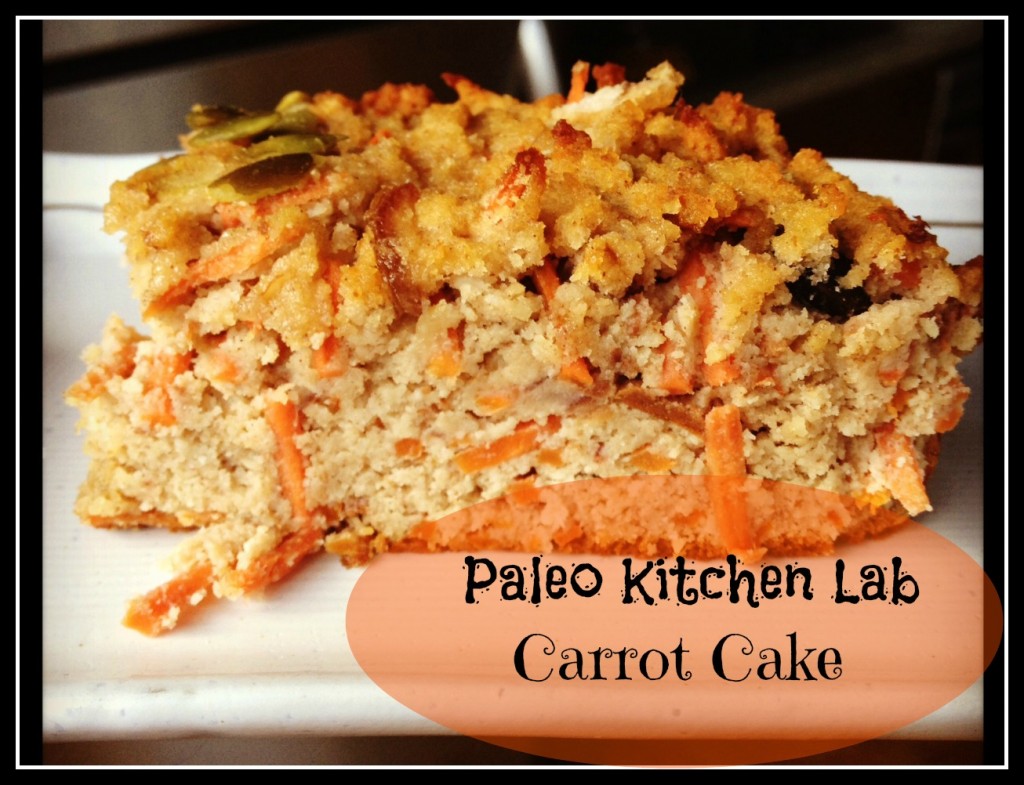 Ingredients
1.5 cups of blanched almond four
1/2 cup of coconut flour
1/2 cup of butter
3 eggs for a custardy texture and 4 eggs for a cake-like texture
8-10 chopped dates
12 ounces (1.5 cups)  of shredded carrots
1/4 teaspoon of salt and baking soda
1 Tablespoon of pumpkin pie spice
1 Tablespoon of coconut milk
1 heaping Tablespoon of raw honey
1 teaspoon of vanilla
Optional: Pumpkin seeds for garnish
Optional: 1 Tablespoon of coconut butter (this is not coconut oil, it's pulverized coconut flesh)
How to
There is no special trick to combining the ingredients. Some people like to mix the dry ingredients in one bowl and the wet ingredients in another and then combine the two to mix it better.
But I just throw everything in one bowl in no particular order and hand mix with a fork. You really can't go wrong with this recipe.
Baking does require a lot more attention to detail and precision than cooking but it's my style to wing it. It always comes out great despite my lack of perfectionism.  So just have fun with it and experiment.
I came up with this recipe by looking at other recipe for proportions but improvising with whatever ingredients I had on hand. Following other people's recipes exactly is not my strength. I must make it my own.
Even if it crumbles and falls apart it would still be delicious eaten in a mug with the frosting dolloped on top!
Preheat the oven to 350 and cook for 35 minutes. All ovens are different so if you want to make sure it's cooked through insert a toothpick in the center. It's done when the toothpick comes out clean.
 The frosting…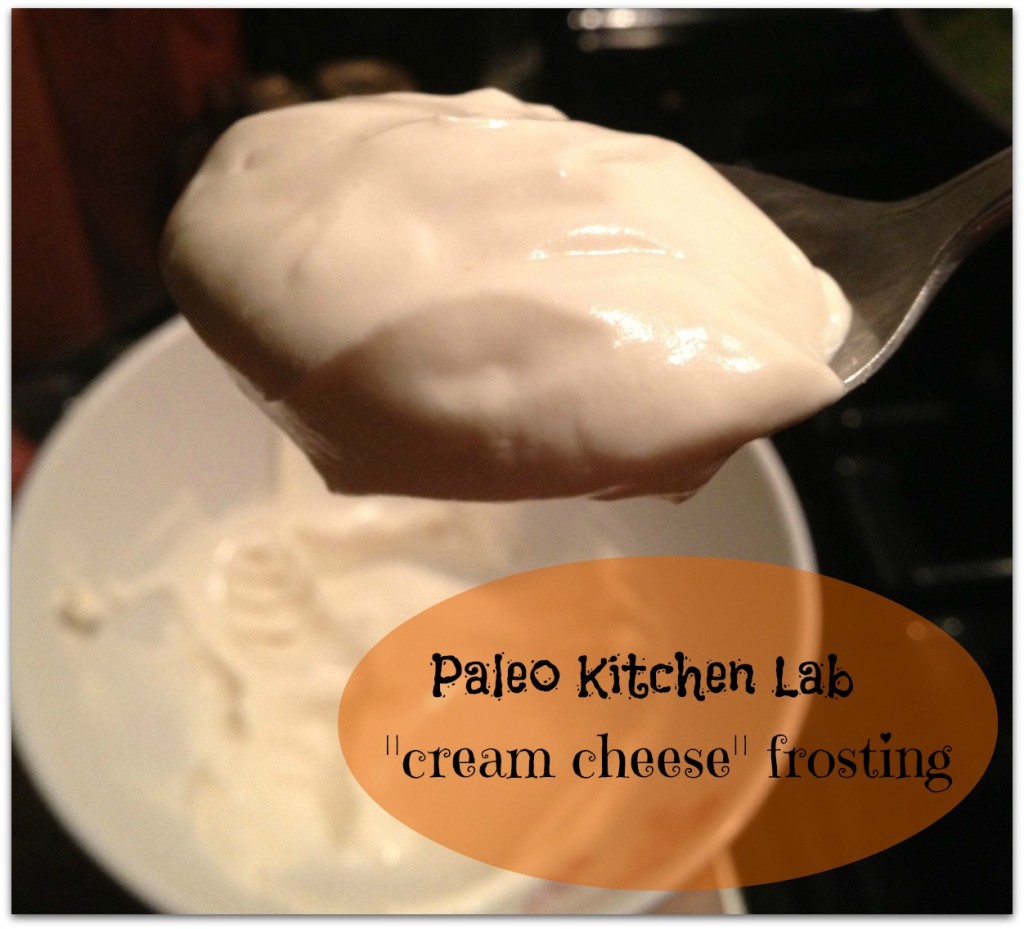 Ingredients
1/2 cup coconut creme
1/2 cup Greek yogurt
Squirt of lemon (1/2 teaspoon)
1/2 teaspoon of Vanilla
2 teaspoon of maple syrup
How to
Mix the ingredients above in a bowl in any order.
Chill in the fridge for half an hour to let the frosting thicken up.
Nothing left to do but enjoy.
DISCLOSURE OF MATERIAL CONNECTION: Some of the links in my blog are "affiliate links." This means if you click on the link and purchase the item, I will receive an affiliate commission. Regardless, I only recommend products or services I use personally and believe will add value to my readers. I am disclosing this in accordance with the Federal Trade Commission's 16 CFR, Part 255: "Guides Concerning the Use of Endorsements and Testimonials in Advertising." PAID ENDORSEMENT DISCLOSURE: In order for me to support my blogging activities, I may receive monetary compensation or other types of remuneration for my endorsement, recommendation, testimonial and/or link to any products or services from this blog. I only endorse products that align with the ideals of Healy Eats Real and that I believe would be of value to my readers. FDA DISCLOSURE: Information and statements regarding health claims on this blog have not been evaluated by the Food and Drug Administration and are not intended to diagnose, treat, cure, or prevent any disease.
Tags:
carrot cake
,
grain-free cake
,
Paleo carrot cake