Have you tried yuca or cassava?
Yuca (also called cassava) is similar in color, taste and texture to the potato, but is thinner and has a hard, dark brown peel. It's as popular in Latin America as the potato is in the U.S.
I've eaten thick-cut yuca fries at my favorite Peruvian restaurant. Yum.  Then I stumbled upon gluten-free yuca bread at my local juice shop, run by a Brazilian owner. The shop owner gave me the recipe and permission to paleo-ize it and share it with you.
I later learned that tapioca flour also comes from powdered yuca. I've made bread from tapioca flour before but this recipe calls for yuca pulp, which produces a totally different texture and taste.  I prefer using pulp to flour to make bread. It's much tastier and heartier.
I bought my yuca pre-shredded and frozen at an Asian fish market.
You can make your own yuca pulp by buying fresh yuca, peeling it and boiling it. But, if you can find it, I recommend using frozen yuca because it saves lots of time and effort in preparing this 6 ingredient treat.
Can't find frozen yuca at your local Asian or Latin market? Here's a great video on how to peel and prepare yuca.
And you can use the leftovers to make empanada dough…which I did…and that recipe is coming to the blog soon.
I sweetened the bread with Organic Coconut Sugar, which is a low glycemic sweetener.  It reminds me a bit of molasses for it's dark color and taste. It's best to use a dry sweetener in this recipe because the dough is quite wet and honey or maple syrup will just add to the wetness.
Defrosted, the yuca resembled ricotta cheese, but was extremely easy to work with and mix. The dough was so liquid after I mixed it that I wasn't sure if it would solidify into bread during baking.  It turned out extremely solid and the coconut sugar gave it a brown color.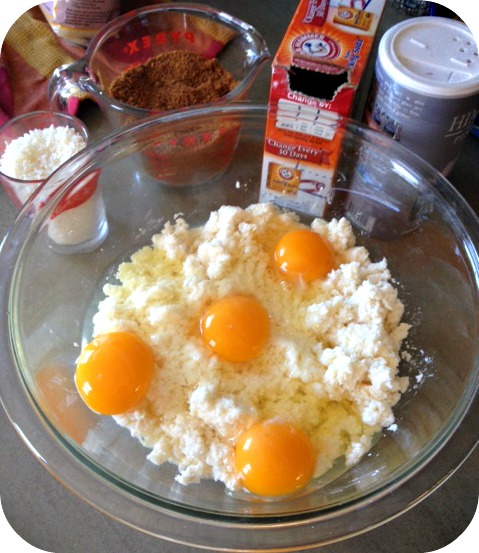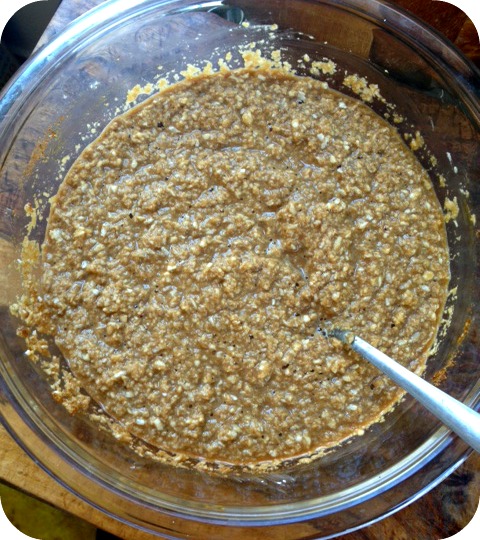 Ingredients
4 pastured eggs
3 cups of shredded or mashed yuca (cassava)
1/2 cup of shredded coconut flakes
1 cup of coconut sugar (you can buy it here)
1 tsp of salt
1 tsp of baking soda
How to
Defrost frozen yuca in the fridge overnight, or peel, boil and mash fresh yucca.
Mix all the ingredients in a bowl. Transfer to a parchment-line or greased baking pan.
Bake in a preheated oven at 350 for 30-35 minutes (stick a toothpick in and when it comes out clean it's done)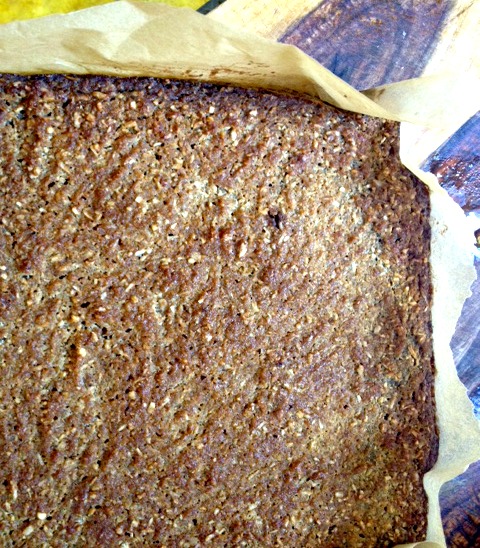 It's hard to describe the taste of this bread because I've never tasted anything like it. But it reminded me of a cross between corn bread and sponge cake.
I made it Paleo by switching the brown sugar to coconut sugar and reducing the sugar measurement from 1.5 cups to 1 cup. It was still plenty sweet for me.
The original recipe involved separating the eggs and beating the whites until they formed stiff peaks and a meringue-like texture. I just mixed in the eggs whole because I was didn't feel like making the effort.
It still turned out darn tasty. But you're welcome to try it either way if you're feeling more industrious than me.
It lasts for a long time in the fridge and tastes amazing toasted with some butter. A great breakfast bread and so filling.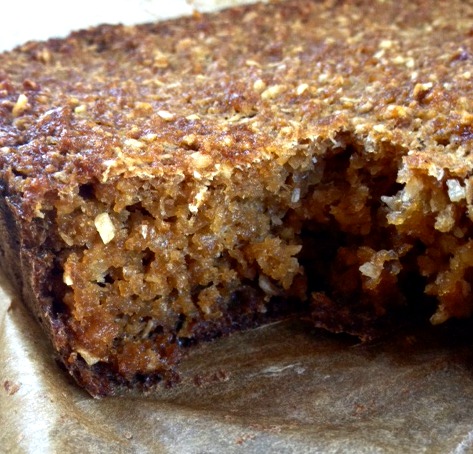 Paleo yuca bread
A delicious bread that tastes like a meal thanks to the heartiness of the yuca pulp and the eggs.
Recipe type:
Baked good (Yuca bread)
Ingredients
3 cups of mashed or shredded yuca (mashed and cooked or defrosted)
1 cup of coconut palm sugar
½ cup of shredded coconut
4 eggs
1 teaspoon of salt
1 teaspoon of baking soda
Instructions
Defrost yuca or peel, mash and boil fresh yuca.
Mix all the ingredients in a bowl. Transfer to a parchment-line or greased baking pan.
Bake in a preheated oven at 350 for 30-35 minutes (stick a toothpick in and when it comes out clean it's done)
DISCLOSURE OF MATERIAL CONNECTION: Some of the links in my blog are "affiliate links." This means if you click on the link and purchase the item, I will receive an affiliate commission. Regardless, I only recommend products or services I use personally and believe will add value to my readers. I am disclosing this in accordance with the Federal Trade Commission's 16 CFR, Part 255: "Guides Concerning the Use of Endorsements and Testimonials in Advertising." PAID ENDORSEMENT DISCLOSURE: In order for me to support my blogging activities, I may receive monetary compensation or other types of remuneration for my endorsement, recommendation, testimonial and/or link to any products or services from this blog. I only endorse products that align with the ideals of Healy Eats Real and that I believe would be of value to my readers. FDA DISCLOSURE: Information and statements regarding health claims on this blog have not been evaluated by the Food and Drug Administration and are not intended to diagnose, treat, cure, or prevent any disease.
Tags:
brazilain yuca bread
,
paleo yuca bread
,
yuca bread
,
yuca recipes