No secret I love to cook. But it wasn't always like this. 10 years ago I didn't like being in the kitchen. I preferred restaurant food, take out or prepared food from super markets because they were fast, easy and tasty.
Nine years ago, learning to cook became necessary to heal myself from IBS (Irritable Bowel Syndrome). I spent one whole year following a cleansing Paleo diet that resembled the Whole 30. No Paleo baked goods or sweeteners of any kind. Not even nuts were allowed, nor coffee or black tea. It was strict. But it produced healing miracles.
I didn't follow recipes back them. I learned to cook real food by simply working what I had in the fridge. With a little creativity and lots of practice, I began to really enjoy my cooking. They hit the spot and made me feel great.
I didn't know this diet was called Paleo, I just followed my nutritionist's instructions. I didn't know of any Paleo recipes or blogs or cookbook at the time, or anyone else who ate this way so I made it up as I went along.
Now, it's a completely different scene. Paleo is huge! So many free Paleo resources available it can make one feel paralyzed and overwhelmed with choice.
I have a cure for this. Why not start with "unrecipes"?
Unrecipe cooking is simple. You just combine what's in the fridge with a pantry staple or two. Throw it all in a pan. Add an egg if in doubt. The more you practice this style of cooking the better you get at figuring out what foods go together. Your intuition starts to speak to you and the meals almost make themselves.
Don't be afraid of failing, it will keep you from learning and growing as a cook.
But if fear or confidence gets the best of you in the kitchen I've complied 7 tricks I use to improvise meals.
Till recently, I have NOT been a recipe follower. I've thrown random things together, never to be repeated again because I won't have all the same ingredients on hand again. Here's the tips and tricks I've developed from that creative process.
Trick #1)
Don't be afraid of weird or untraditional food combinations. One of my favorites is mixing salty and sweet. Like this sausage and fruit saute.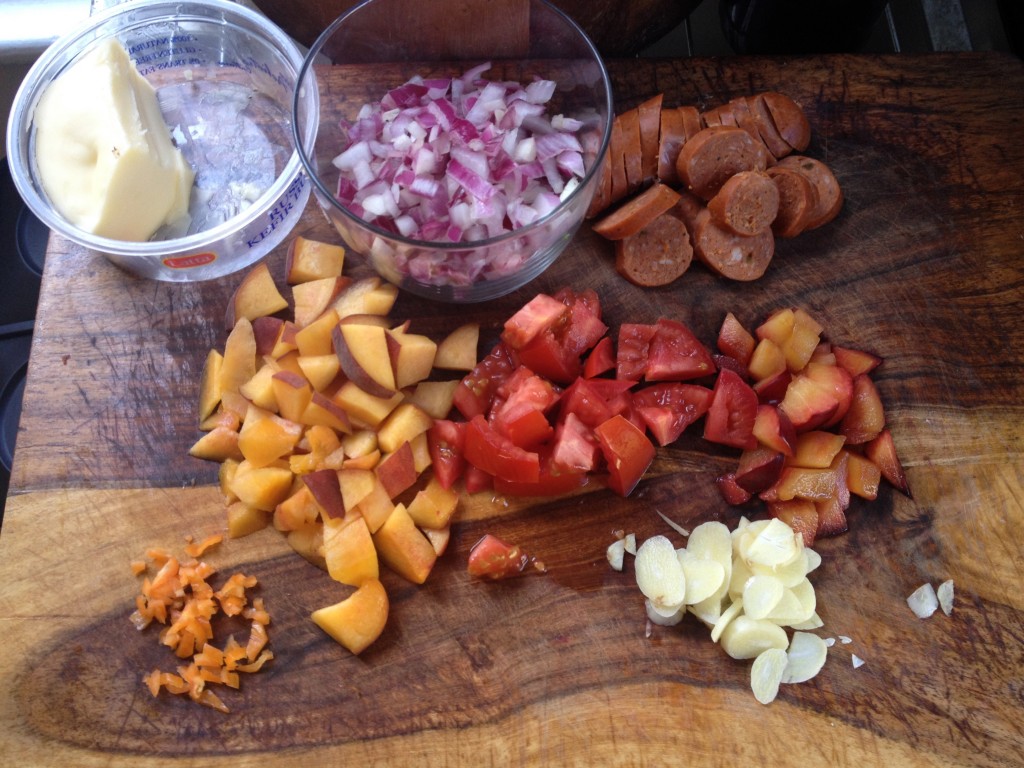 Most people would not combine peaches, plums, sausage, tomatoes, garlic, onions and habenero peppers in one pan. But I did. And it was delicious.  I added a little bit of bacon at the end for extra flavor and sauteed everything in cultured butter. It took under 15 minutes to chop and saute everything. Fast and easy. No fuss.
The saute was awesome served with sweet potatoes.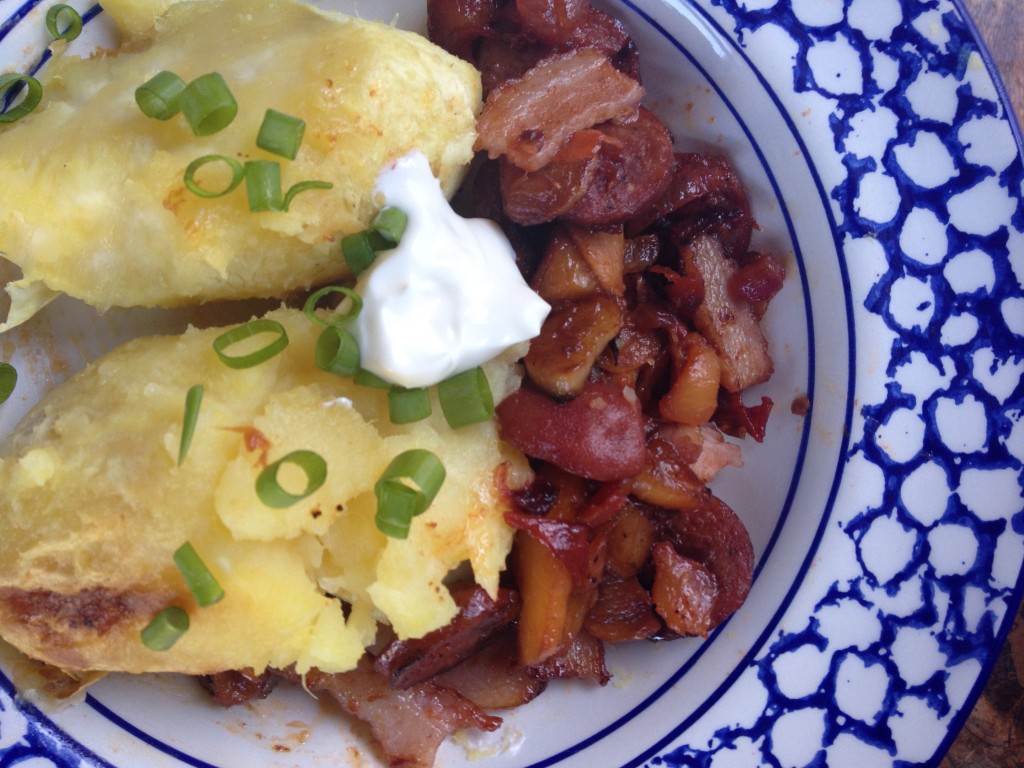 Recipes often teach us the order of cooking food.  Onions first, then pepper, then the garlic because it burns easily. Then add sausage. The fruit and tomatoes go last.
But following recipes won't make you feel as alive as following your own creative process.
Don't be afraid to rebel in the kitchen. You'll stumble upon mind blowing, unique flavor combinations.
Rule #2) Always have roasted veggies in the fridge and canned tuna in the pantry
Having roasted veggies in the fridge always makes life so much easier when you want to throw together a quick meal. Cooked white or sweet potatoes store well and make a quick side dish, snack or baking ingredient.
With some baked purple sweet potatoes and canned tuna on hand I made these tuna cakes in flash.
Mix of a can of tuna, with 1/2 cup of purple sweet potato, green onion,  1/2 cup of white potato and 1 egg (optional: add feta cheese) . These tuna cakes were miked in a bowl with a fork and baked at 350 for 30 minutes.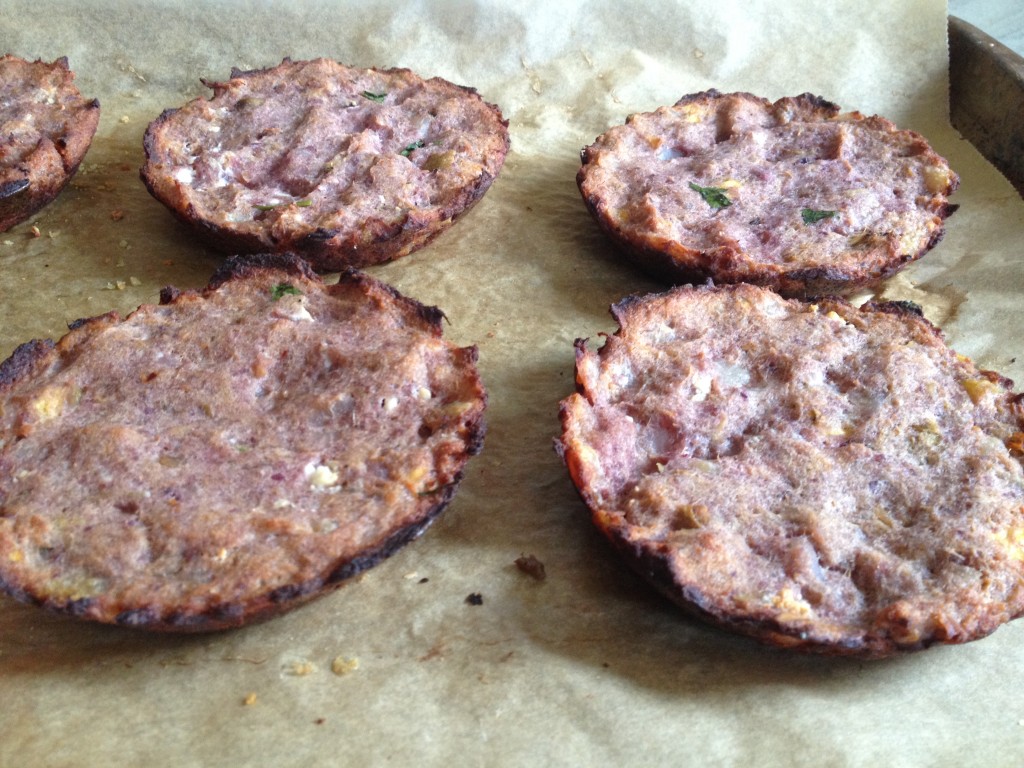 Rule #3) Turn leftovers into baked goods by adding an egg or two.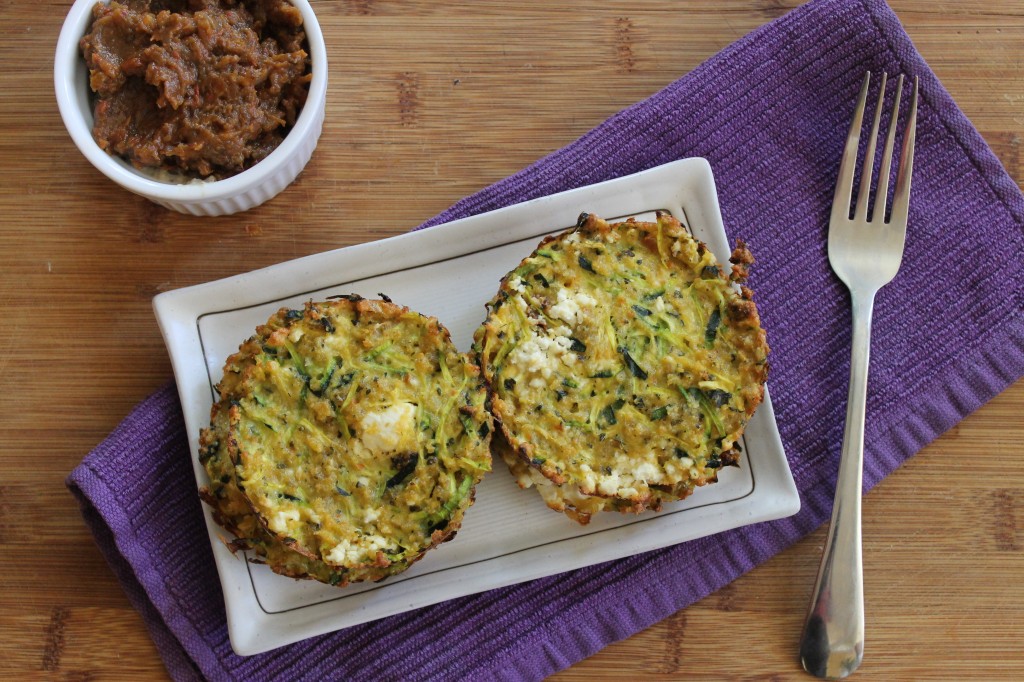 Grated zucchini blends perfectly with an egg, onion and some almond or coconut flour and bakes up into a tasty breakfast, lunch or dinner fritter.
I use my Muffin Top Pan to bake fritters from eggs and veggies which could be used as sandwich bread or hamburger buns because of their shape.
Rule #4) Try new foods/ingredients
Both times I went Paleo, I discovered new foods, which opened up culinary options. Yuca is one of my favorite discoveries because of it's versatility. I made fries by baking yuca in a flat dish and slicing it into strips.
Much healthier than fries fried in unhealthy oils. Super good served with sriracha mayo.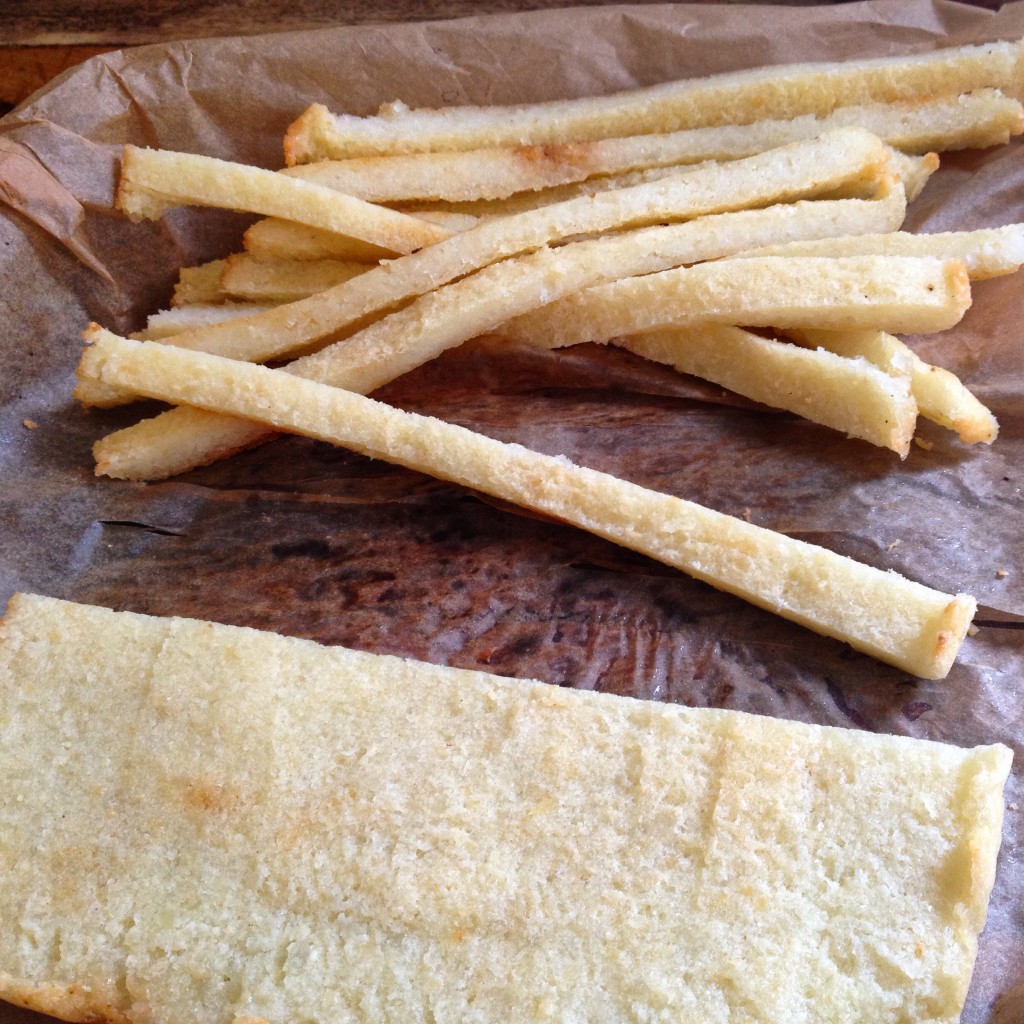 This taco was born from experimenting with yuca. After discovering that yuca dough can be baked into just about anything I used to eat, I started eating tacos on a regular basis. These are stuffed with yogurt cheese, feta cheese and beef with a squirt of sriracha.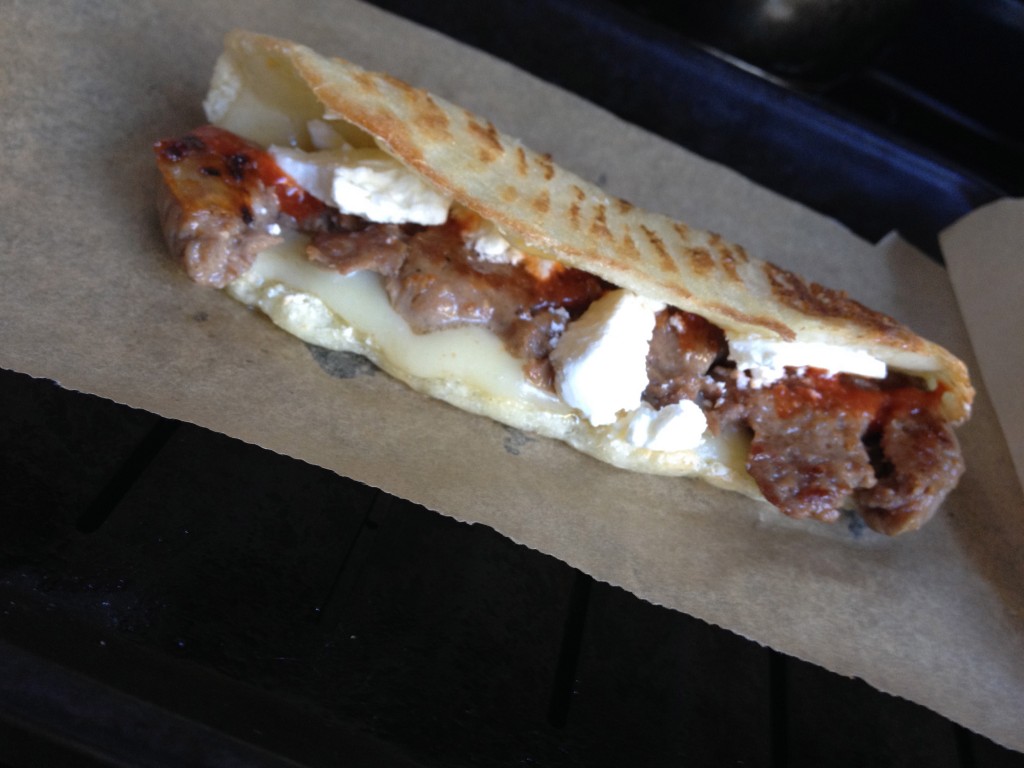 Rule #5) Turn anything into a pizza with marinara and cheese (or dairy-free pesto)
Pizza is my favorite food and I had some unsweetened tapioca waffles laying around, so why not put cheese, fresh oregano, caramelized red onion and sauce on it. That's how these pizza waffles were born.
I've also turned shredded kale into pasta by topping it with marinara and cheese or pesto.
If you tolerate dairy and tomatoes, putting pizza or pasta toppings on veggies is a great way to liven them up!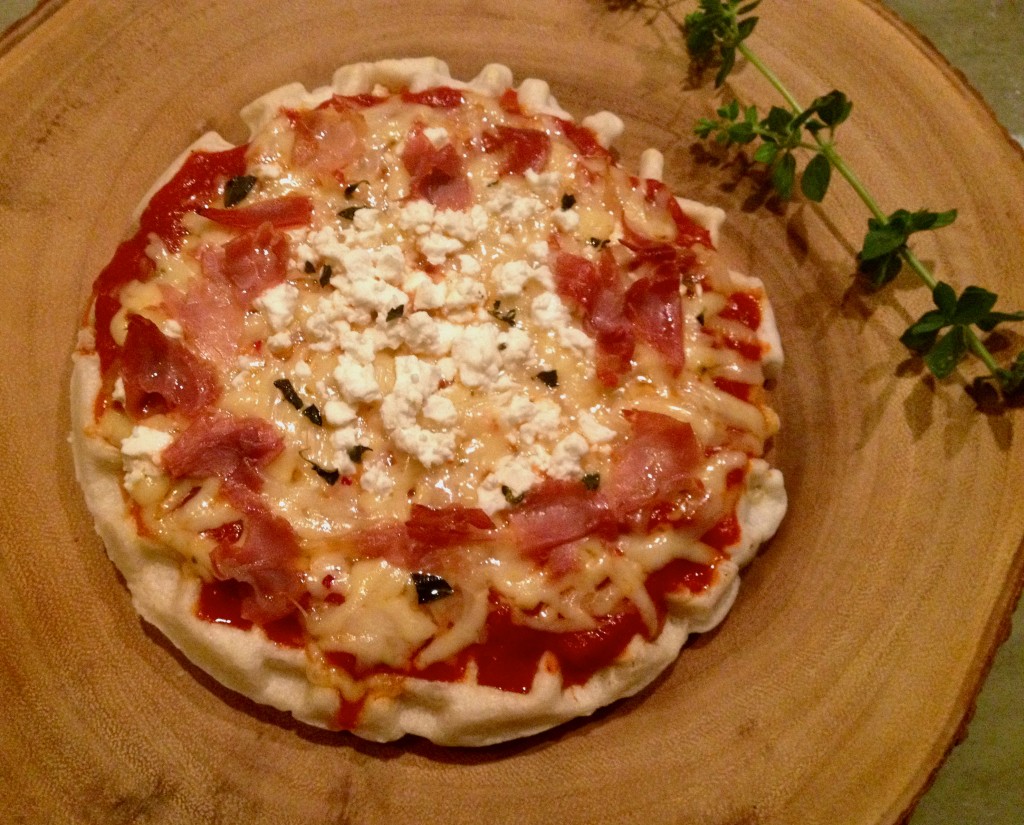 Rule #6) Repurpose last night's left overs
I hate to waste food. So I always repurpose last night's leftovers into today's meal. Not only does it prevent food boredom but it's a short cut to starting a new dish.
My go to repurposing favorite is combining leftovers with eggs for breakfast or brunch the next day.
I made Zenbelly's Brazilian fish stew and messed it up by adding too much citrus. So I used it as a base for brunch eggs. Duck eggs poached in leftover soup, with bacon, peas and a sprinkle of Parmesan cheese. You couldn't taste the lime. The eggs and bacon covered it up.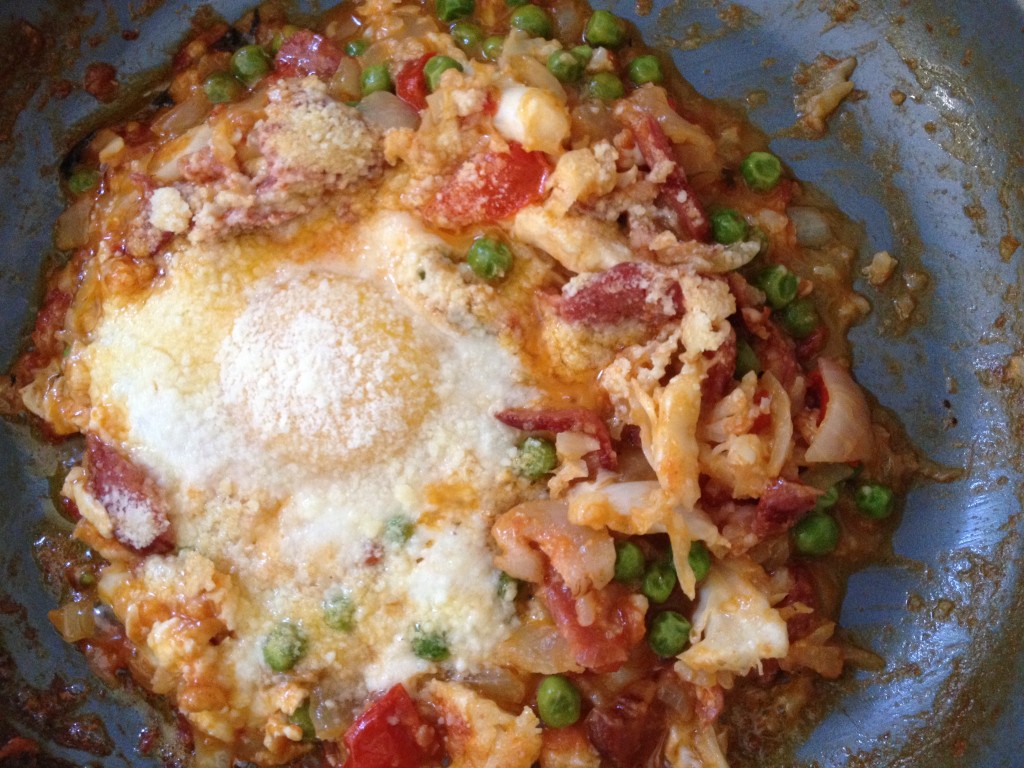 Another example, a leftover side dish, fried plantains made a great sandwich "bread" for bacon breakfast bites.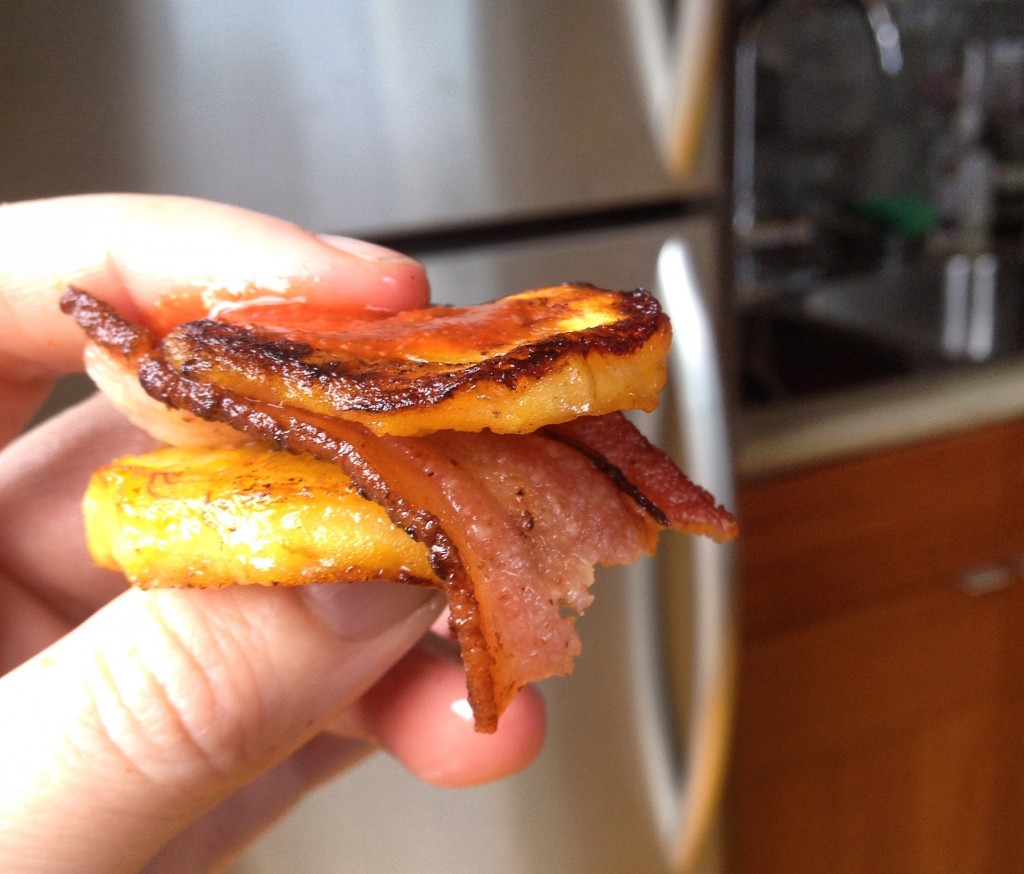 Why settle for guacamole burgers when you can top your rare patty with eggplant, onion and tomato pesto left over from the other day.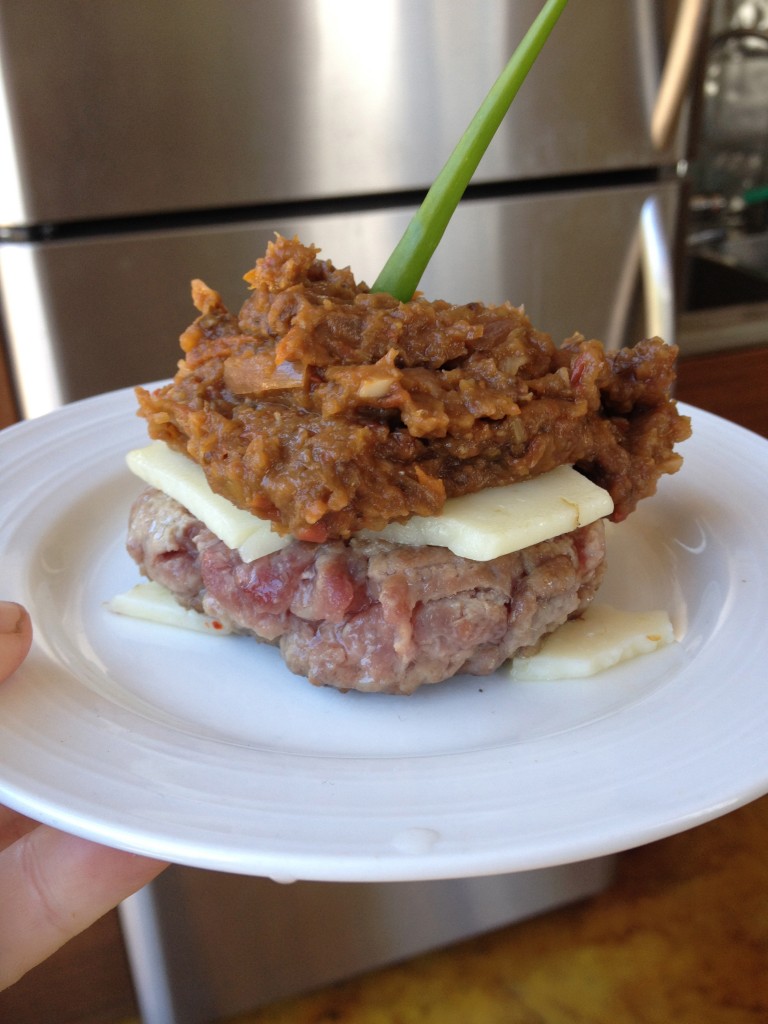 Or lastly, just heat your leftovers and serve them over salad greens. Or dump them in broth for instant soup. The possibilities are as limitless as your imagination.
Rule #7) If you make something you really like, tweak it to create different variations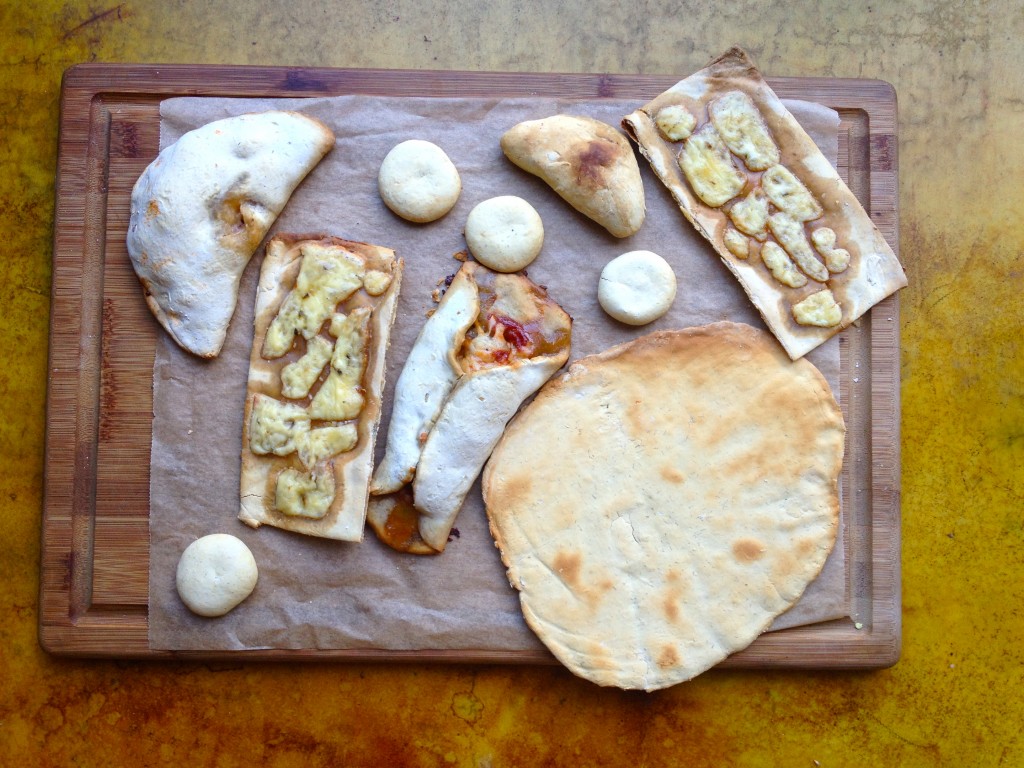 I went crazy one day baking with tapioca flour! I made a cheese bread, rolls, empanadas and pizza crust. If you are already baking and getting your hands and kitchen dirty, just double or triple the recipe ingredients and play with different versions on the same theme.
Baked goods usually freeze well, so you don't have to worry about them going to waste.
Do you have trusty kitchen tips? Share your tips in the comments below.
DISCLOSURE OF MATERIAL CONNECTION: Some of the links in my blog are "affiliate links." This means if you click on the link and purchase the item, I will receive an affiliate commission. Regardless, I only recommend products or services I use personally and believe will add value to my readers. I am disclosing this in accordance with the Federal Trade Commission's 16 CFR, Part 255: "Guides Concerning the Use of Endorsements and Testimonials in Advertising." PAID ENDORSEMENT DISCLOSURE: In order for me to support my blogging activities, I may receive monetary compensation or other types of remuneration for my endorsement, recommendation, testimonial and/or link to any products or services from this blog. I only endorse products that align with the ideals of Healy Eats Real and that I believe would be of value to my readers. FDA DISCLOSURE: Information and statements regarding health claims on this blog have not been evaluated by the Food and Drug Administration and are not intended to diagnose, treat, cure, or prevent any disease.
Tags:
cooking tips
,
creative cooking
,
improvisational cooking
,
no recipe cooking
,
unrecipes