This time of year is all about celebrating, socializing and indulging in treats.
Feeling left out due to food allergies or dietary restrictions is no fun.
Baking diva, Brittany Angell, is on a mission change that. She wants everyone to indulge in healthy, allergen-free, Paleo treats. Her new book Every Last Crumb: Paleo Bread and Beyond is the bible of Paleo baking, with recipes for donuts, croissants, brownies and bagels minus the gluten and dairy.
I never had an interest or talent for baking but after transitioning back to Paleo a few years ago I began to learn so I wouldn't feel deprived when the craving for baked goods hit.
Anyone can learn to bake. It's as easy as following instructions. And Brittany Angell's instructions are as clear and precise as can be. All her recipes list the ingredients in grams as well as standard measurements so you can get the same exact results that she did.
Because baking is a bit like chemistry, I bought a food scale a year ago to make Brittany's sandwich bread, which was by far the best Paleo bread I've ever baked, and made insane croutons.
If you want to learn how to bake like a pro all you need is a food scale and Brittany's book.
The hardest part of the process will be deciding what to make first. It was for me.
Her honey cornbread, orange cranberry bread and banana nut muffins (using chestnut flour) looked so tempting and easy. And then there's the hilariously-name PMS brownies, a must for those special occasions, if you know what I mean.
I decided to make the double chocolate muffins first because I was going to a birthday party and wanted to impress my non Paleo friends with Paleo decadence. They definitely got rave reviews for their deep chocolate richness.
Brittany uses potato starch in many of her recipe, and that's a new ingredient for me. I love working with and learning about new gluten free flours and learned that potato starch imparts a nice, chewy texture.
Below is the recipe for the double chocolate muffins. Just one of guilt-free comfort food recipes in this decadent book.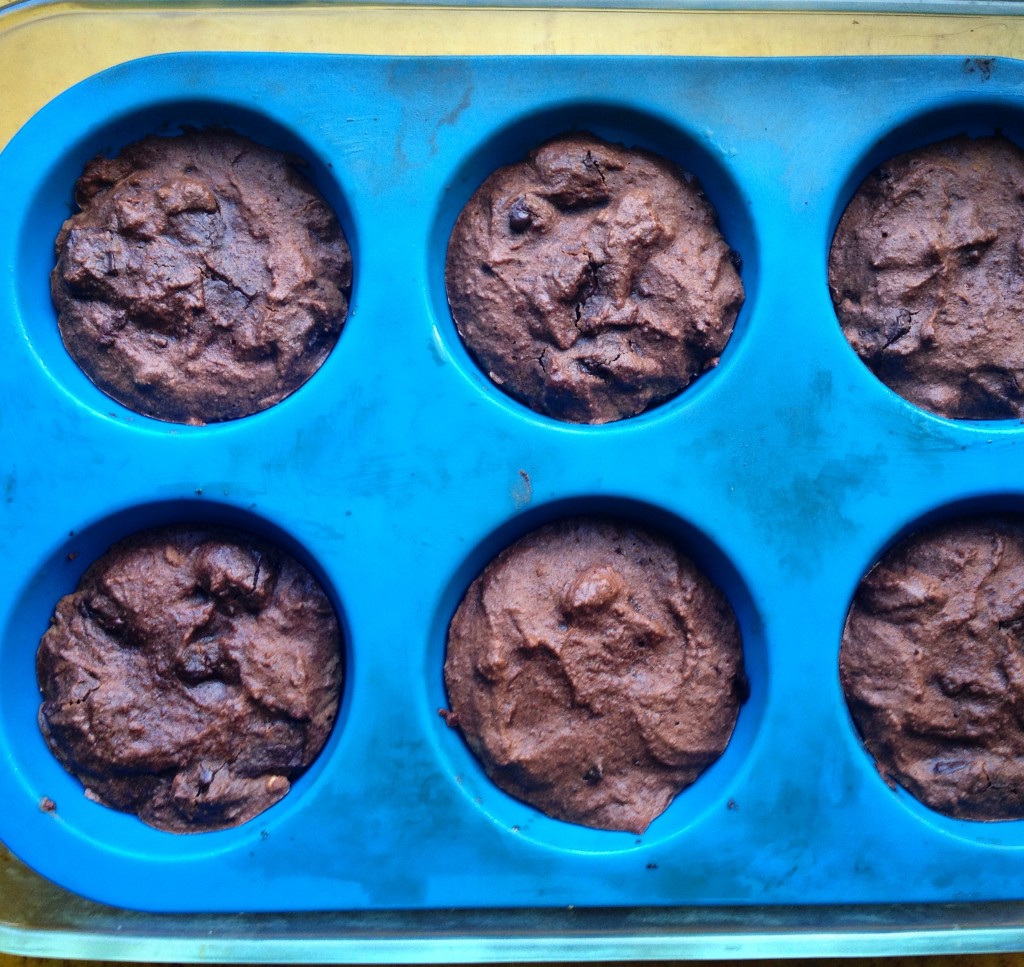 Ingredients
Prep time: 15 minutes, Cook time 20 to 22 minutes, Yields 12 muffins
72 gram of coconut flour (about 1/3 cup plus two tablespoons)
88 grams of potato starch or sweet potato starch (about 1/2 cup)30 grams of cocoa powder
(about 1/3 cup)
1 tablespoon double-acting, aluminum free baking powder
1/8 teaspoon of kosher salt
4 large eggs
165 grams coconut palm sugar (about 1 cup)
120 grams of milk (dairy or non dairy) (about 1/2 cup plus 2 teaspoons)
44 grams melted, salted butter, melted ghee, or mild-flavored oil (about a scant 1/4 cup)
1 teaspoon of lemon juice
1 cup of chocolate chips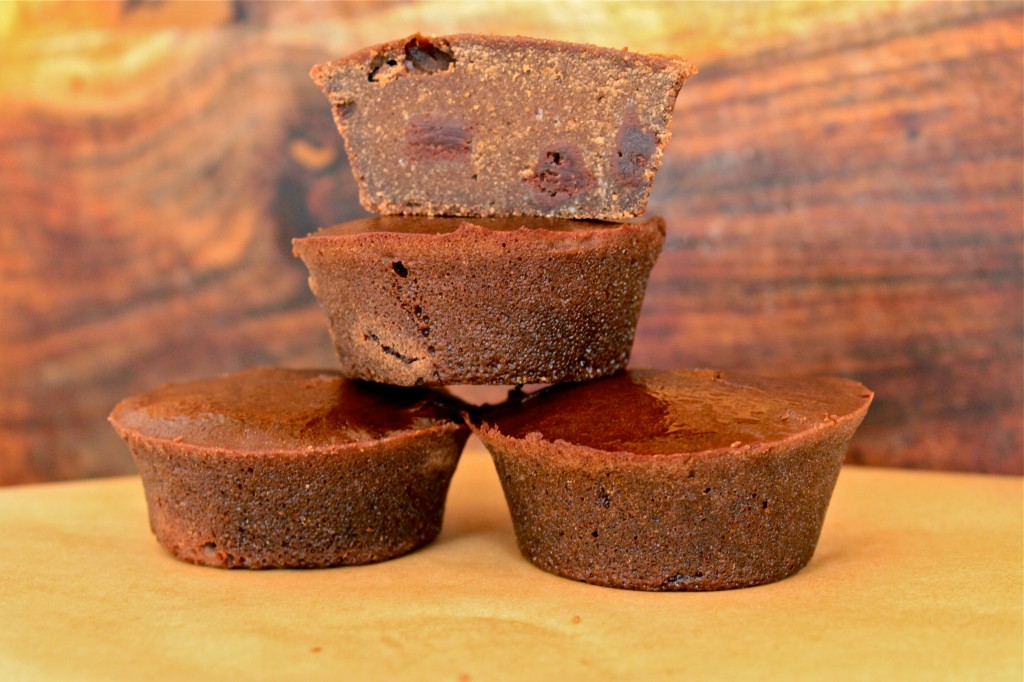 How to
1) Preheat the oven to 350 degrees. Line a muffin tin with cupcake liners or grease it with non stick spray
2) In a bowl, whisk the coconut flour, potato starch, cocoa powder, baking powder, and salt until well blended. Add the eggs, sugar, milk, butter, and lemon juice and stir to combine. After the ingredients have come together into a smooth batter stir in the chocolate chips.
3) Pour the batter into the prepared muffin cups, filling each about three quarters full.
4) Bake for 20 to 22 minutes, until a toothpick inserted comes out clean.
5) Store at room temperature in a sealed bag or container, or freeze for another day.
This book is on pre-order until Tuesday, December 9th at the discounted price of $23.21. And pre-order purchases comes with a special bonus recipe e-book with proof of purchase.
Look inside Every Last Crumb here.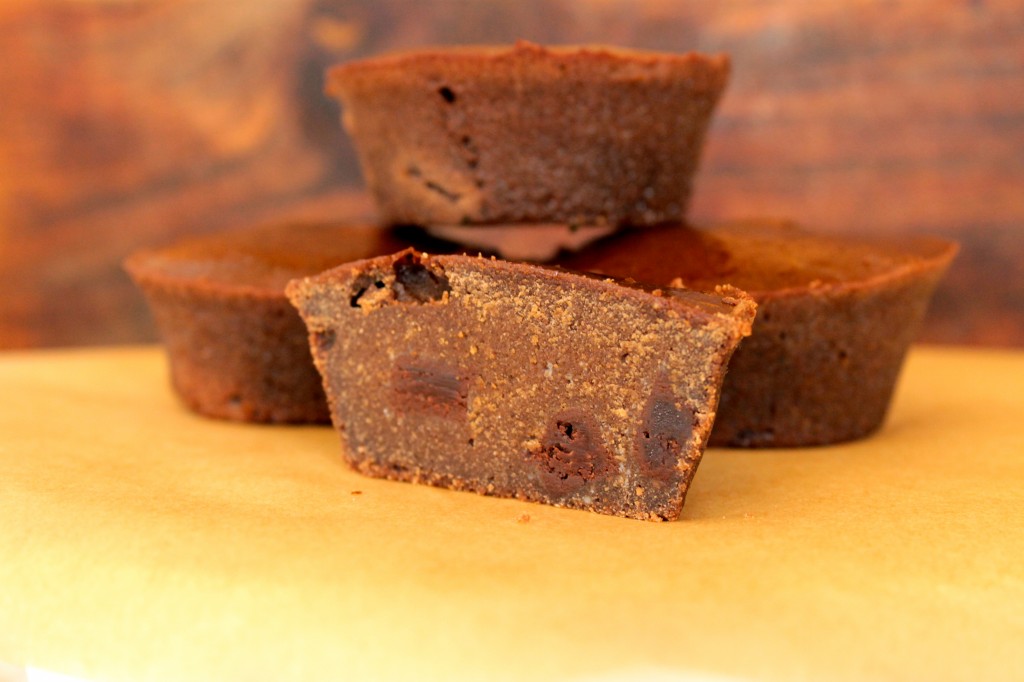 DISCLOSURE OF MATERIAL CONNECTION: Some of the links in my blog are "affiliate links." This means if you click on the link and purchase the item, I will receive an affiliate commission. Regardless, I only recommend products or services I use personally and believe will add value to my readers. I am disclosing this in accordance with the Federal Trade Commission's 16 CFR, Part 255: "Guides Concerning the Use of Endorsements and Testimonials in Advertising." PAID ENDORSEMENT DISCLOSURE: In order for me to support my blogging activities, I may receive monetary compensation or other types of remuneration for my endorsement, recommendation, testimonial and/or link to any products or services from this blog. I only endorse products that align with the ideals of Healy Eats Real and that I believe would be of value to my readers. FDA DISCLOSURE: Information and statements regarding health claims on this blog have not been evaluated by the Food and Drug Administration and are not intended to diagnose, treat, cure, or prevent any disease.
Tags:
brittany angell
,
chocolate muffins
,
every last crumb
,
review