Finding the perfect Paleo bread
It's ironic that I began to bake after going Paleo! In fact, I bought my first hand mixer recently just so I can make Paleo bread.
Back when I was eating a standard American diet, I'd never considered baking my own bread. It seem complicated and time consuming, when I could buy fresh, high quality bread at the local bakery.
Now even gluten-free bread is not an option. When I want bread I have to make my own.  And though I don't jones for bread most day, some days it's a comforting treat to eat toast for breakfast. Or have croutons in my salad.
When I first went Paleo, I ordered Paleo bread from Julian Bakery in San Diego, both the coconut AND almond varieties. The loaves were $8 plus shipping and were dry, styrofoam versions of the real thing.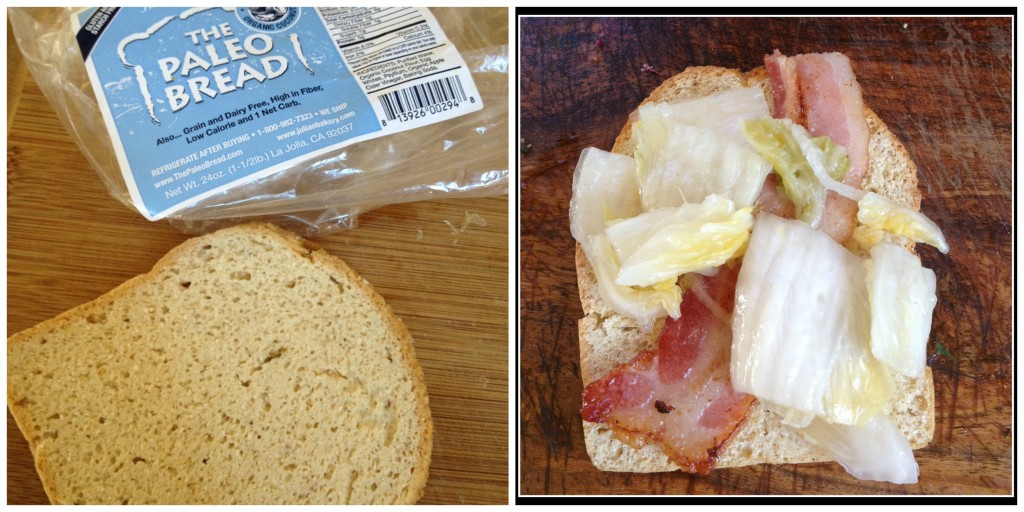 It helped fill the bread gap when I was first transitioning but then I began making my own.
The first bread I ever made almond bread by Rule of Yum. A mix of almond flour, a ton of eggs, apple sauce and coconut oil. It was pretty good but I kept searching for more satisfying recipes.
After trying a few I found one that I loved! It tasted like cornbread.
I love this recipe because it's easy, doesn't require any special equipment and is forgiving if your measurements aren't exact.
I've made it a dozens times and it's always been good.
Corn bread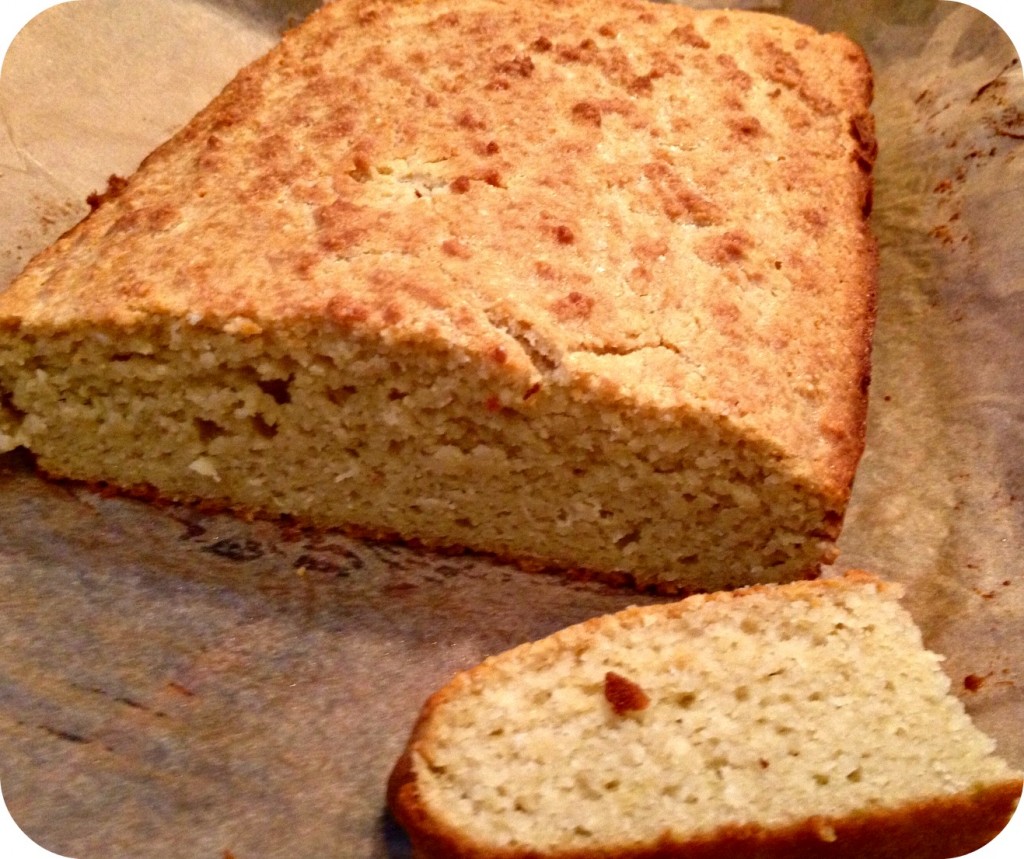 This mix of blanched almond flour, coconut flour, arrowroot, milk (dairy or non dairy), honey, coconut oil and whole eggs is easy to mix in a bowl with a fork. It takes 40 minutes to bake at 350 in the oven.
Perfect for serving with chili but also great for breakfast. It's slightly sweet with the addition of honey (I only put one tablespoon of honey even though the recipe calls for more).
I decided to try a few other recipes before settling on this one as my favorite.
Get the full recipe here.
Potato bread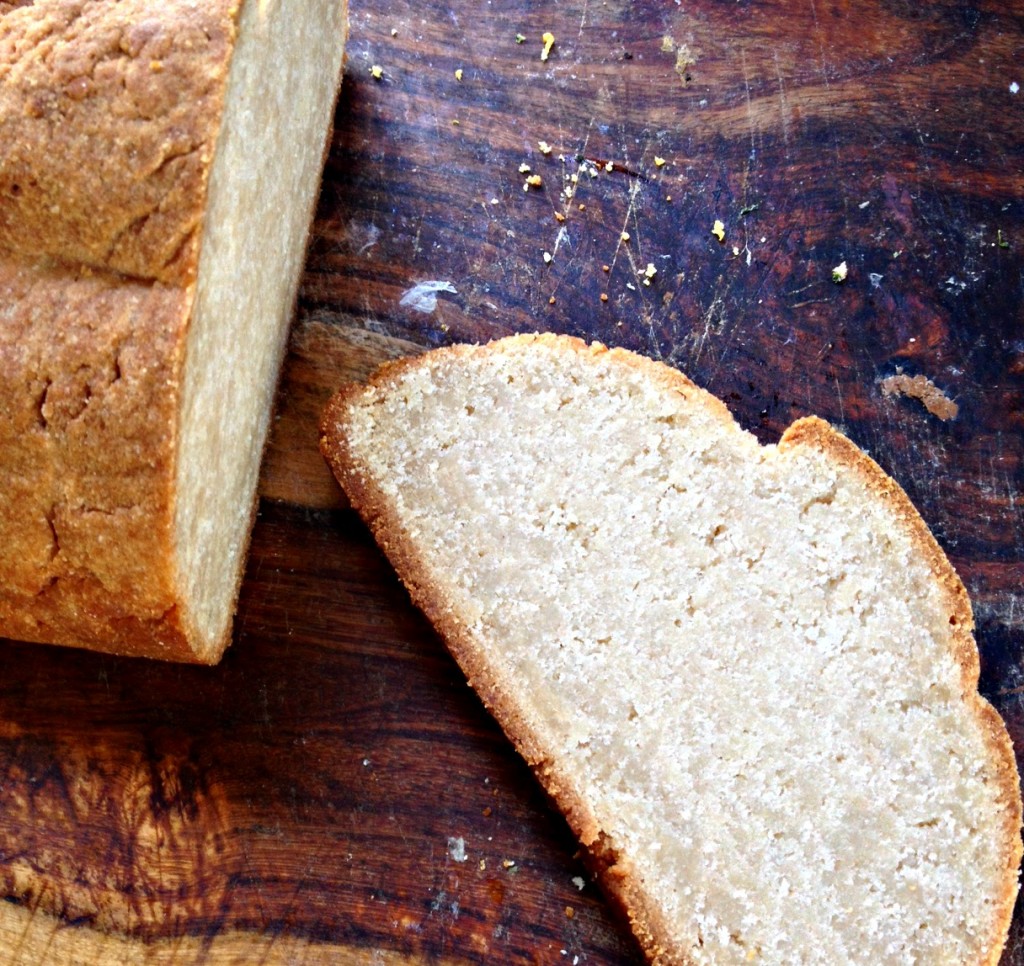 This recipe, and the cashew one below, inspired me to buy a hand mixer because you can't make these breads without it. I found this recipe on Brittany Angel's site and was intrigued with the unusual ingredients.
It calls for shortening, gelatin, apple cider vinegar, guar gum and potato flour. It also calls for a ton of egg whites.
I used the leftover egg yolks to make homemade mayo, Caesar's salad dressing and lemon curd (yum).
This bread was definitely labor intensive to make but it was also pretty tasty and looked the most like real bread. The texture was much denser though.
This recipe requires exact precision and suggests using a food scale to measure the ingredients by weight. We didn't have one so we did the best we could. The bread did come out a bit on the dry side, but it was delicious anyway.
It tasted very much like mashed potatoes to me, which was ok because I love mashed potatoes. And you can only eat this bread toasted because it just doesn't taste as good if it's not.
It was hard work but well worth it. And I made the most amazing crouton out of this bread, which I served on my Caesar's salad.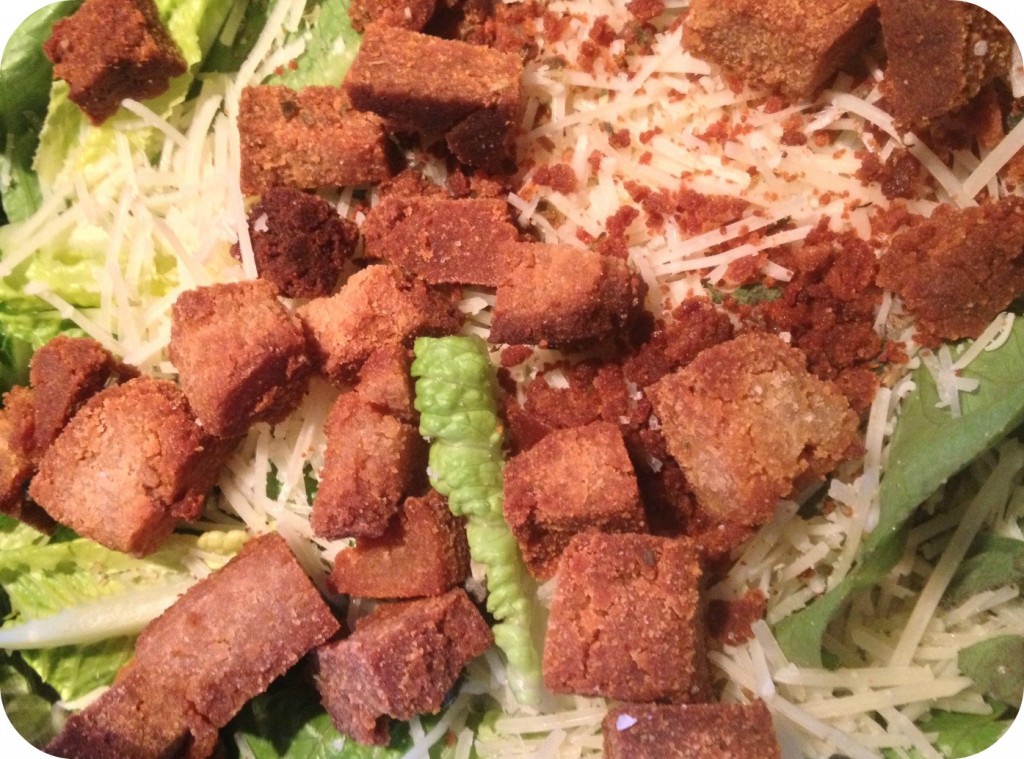 Get the full recipe here.
Note: White potatoes are one of those gray area Paleo foods, but I eat them because my diet is already restricted enough. If using Paleo to heal your gut it's a good idea to abstain from white potatoes, but I like to indulge when the craving strikes
Cashew bread
This cashew butter bread comes from Danielle Walker from Against All Grain. It caught my eye because of the cashew butter. I've always loved cashews and made delicious cookies from it, which I posted on this site.
This recipe requires 1 cup of cashew butter, 4 eggs separated, honey and 1/4 cup of coconut flour. The cashew butter needs to be warm and soft so it can be mixed, and that the egg whites should foamy and stiff after mixing. After mixing the ingredients together you have to bake it right away so the egg whites don't fall. So make sure your oven is preheated.
I was a bit disappointed by this bread. There is nothing wrong with it, it's just a matter of preference. I found it was too sweet for me with the cashews and the honey.
My husband did not care for it and refused to eat it, saying it had a weird, foamy taste. I didn't taste that but was a bit turned off by the spongy quality of the bread.
It too is best eaten toasted and works best with sweet foods like nut butter and fruit.
Get the recipe here.
The results
I would definitely make the potato bread again if I had a lot of time and energy. But in the end the cornbread won out because it was the best pay off for the least effort. It's tasty and has a great texture.
I'm still trying to figure out how to make the cornbread dough into hamburger buns and am  planning to make muffins out of the dough.
What's your favorite Paleo bread recipe? Let me know in the comments below.
DISCLOSURE OF MATERIAL CONNECTION: Some of the links in my blog are "affiliate links." This means if you click on the link and purchase the item, I will receive an affiliate commission. Regardless, I only recommend products or services I use personally and believe will add value to my readers. I am disclosing this in accordance with the Federal Trade Commission's 16 CFR, Part 255: "Guides Concerning the Use of Endorsements and Testimonials in Advertising." PAID ENDORSEMENT DISCLOSURE: In order for me to support my blogging activities, I may receive monetary compensation or other types of remuneration for my endorsement, recommendation, testimonial and/or link to any products or services from this blog. I only endorse products that align with the ideals of Healy Eats Real and that I believe would be of value to my readers. FDA DISCLOSURE: Information and statements regarding health claims on this blog have not been evaluated by the Food and Drug Administration and are not intended to diagnose, treat, cure, or prevent any disease.
Tags:
Paleo bread
,
Paleo cashew bread
,
Paleo corn bread
,
Paleo potato bread