Going Bread-Free is shocking to some people
That's because they don't know about creative ways to substitute veggies for bread. They can still enjoy their favorite sandwich fillings and dips without eating grains. No baking involved.
Veggies can be a great substitute for chips, buns and toast. Here's just a few.
Avocado filled seafood and egg salad
Avocados are naturally shaped for filling. Just take out the seed and stuff with your favorite egg, crab or tuna salad. Who needs bread when you can have avocados! Adds tons of flavor and healthy fat to any lunch or snack.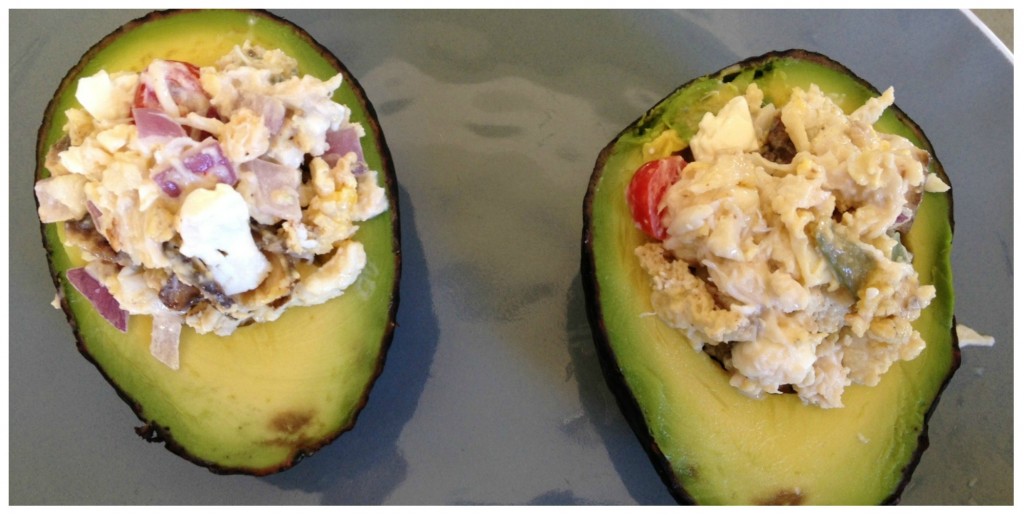 Breakfast soup and open heart sandwiches
Breakfast is the meal where people seem to miss bread the most. I made "open-hearted" breakfast sandwiches out of romaine lettuce heart. Adds a refreshing crispness to savory, greasy favorites like bacon and eggs.
Or you can eat you bacon and eggs right in your morning bone broth. Throw in leftover veggies from last night and simmer up some bacon and egg soup with your favorite spices.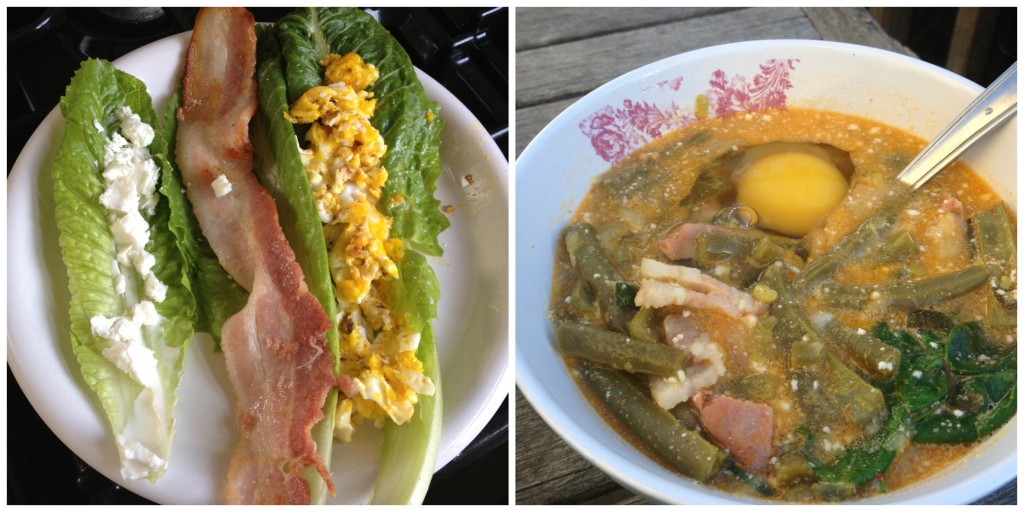 Hold the bagel and lox salad
As a former New Yorker, I know the place that bagels hold in people's hearts. But they are blood sugar nightmares, will make you pack on the pounds and cause inflammation in your body.
Why not have all the bagel fixin without the bagel itself. Try my "hold the bagel salad" which is a mix of smoked salmon, cucumber, onions, tomatoes, cilantro and Greek yogurt.
Top it with a spoonful of salsa for some extra color and flavor.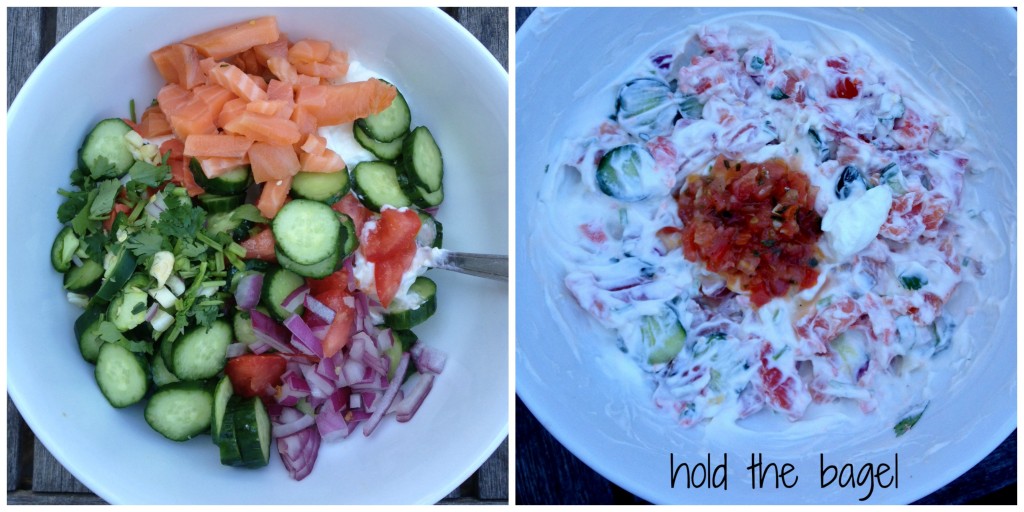 Kale chip breading
You can still have your fried chicken and schnitzel on your Paleo diet. Just use almond flour instead of bread crumbs. But to give you breading just a little more flavor and texture, crumble some store bought kale chips into your breading mixture. I love using the dairy-free quite cheesy flavor of the Alive and Radiant Kale chips. A perfect way to add some great crunch after dredging your chicken or fish in egg.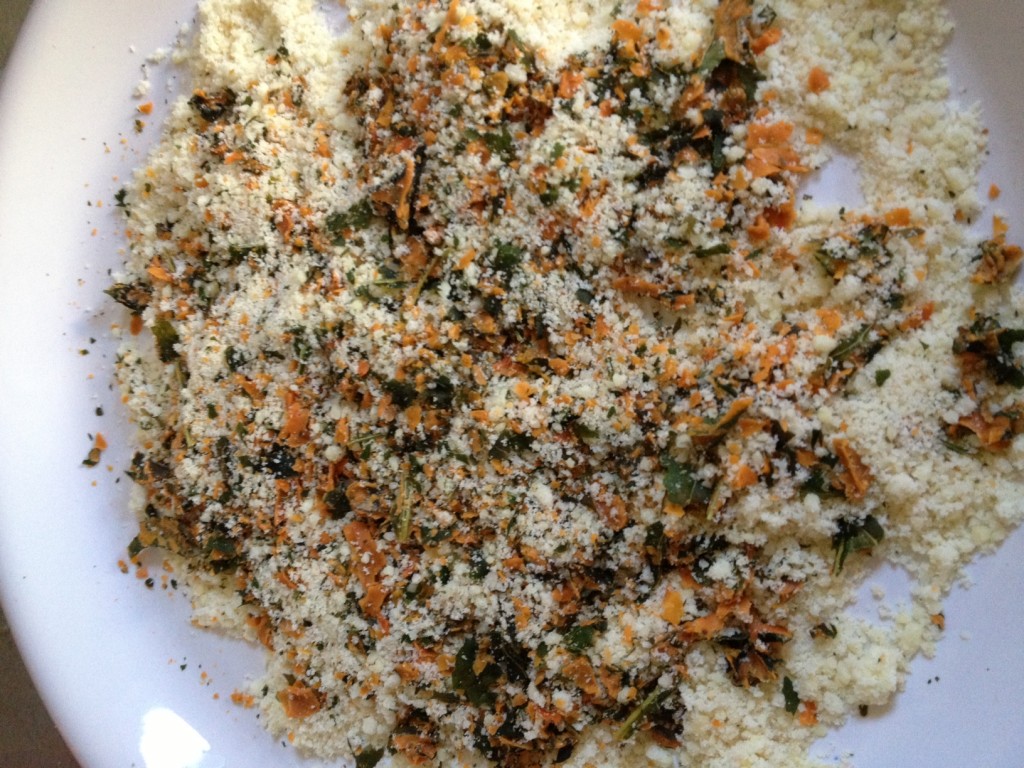 Onion CHIPS
Sliced raw onions or bell peppers can make great "chips". The perfect shape to scoop up you favorite dips, spreads, fondues or salads.

Sweet potato buns
Baked, sliced sweet potatoes make great buns. Put a burger or skirt steak between two sweet potato slices and skip the fries!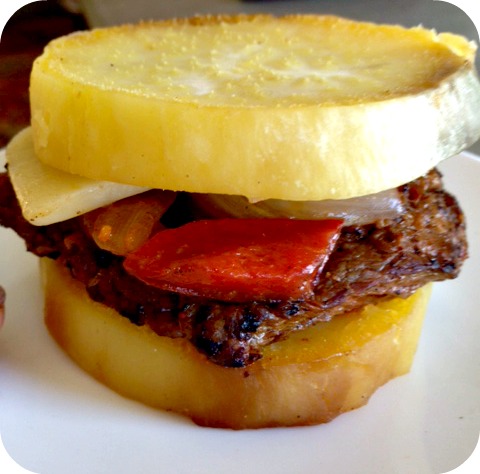 Apple and nut butter sandwich
Who needs Wonderbread when you can make nut butter sandwiches with fruit. Slice up an apple lengthwise and smear your favorite nut or seed butter in the center. My favorite these days is sunflower seed butter.
I put a little sprinkle of vanilla flavored coconut butter on top of the seed butter, for extra crunch and flavor. And if you're feeling crazy, you can eat it Elvis-style with a slice of bacon.
And if the core gets in the way of slicing, just cut it out and serve your nut butter sandwich donut-style.
if you missed my sausage "cracker" recipe check it out here.
DISCLOSURE OF MATERIAL CONNECTION: Some of the links in my blog are "affiliate links." This means if you click on the link and purchase the item, I will receive an affiliate commission. Regardless, I only recommend products or services I use personally and believe will add value to my readers. I am disclosing this in accordance with the Federal Trade Commission's 16 CFR, Part 255: "Guides Concerning the Use of Endorsements and Testimonials in Advertising." PAID ENDORSEMENT DISCLOSURE: In order for me to support my blogging activities, I may receive monetary compensation or other types of remuneration for my endorsement, recommendation, testimonial and/or link to any products or services from this blog. I only endorse products that align with the ideals of Healy Eats Real and that I believe would be of value to my readers. FDA DISCLOSURE: Information and statements regarding health claims on this blog have not been evaluated by the Food and Drug Administration and are not intended to diagnose, treat, cure, or prevent any disease.
Tags:
breakfast soup
,
kale chip breading
,
lox salad
,
No bake Paleo bread solutions
,
onion chips
,
sweet potato buns