I've never attended a large scale Paleo gathering until last week's the Ancestral Health Symposium at U.C. Berkeley.
The purpose was to foster community, learn about the latest dietary and health info and celebrate grain-free food! I did all three and relive the highlight below.
Community
It was amazing to be surrounded by people as passionate about healthy living and real food as I am.
The best thing about "meating" (pun intented) fellow paleofiles is the exchange of information, passion and ideas. We discussed the things that have and haven't worked for us in our health journeys.
There are so many different way to tweak the Paleo diet to improve the way we feel.
I was inspired to play around with what I've been eating and  reminded about the power of support in helping me make tough changes.  I took an interest in trying a low carb Paleo diet and talk more about that below.
Dietary theory
The two most popular diets in the Paleo world today are:
1) the Autoimmune Protocol (AIP), for it's ability to heal leaky gut, autoimmune disease and tame inflammation.
2) The high fat, low-carb ketogenic diet that helps fight cancer, epileptic seizure, diabetes and obesity.
The Autoimmune Paleo  diet removes nightshade veggies (white potatoes, tomatoes, peppers (hot and mild), and eggplant) as well as eggs, nuts, chocolate, seeds, all dairy products and various spices, including mustard seed, cumin and cardamom).
Right now, my diet is opposite of AIP because my favorite foods are those that are not allowed on AIP. Life without eggs seems unthinkable. But I am sure I could get by if I had to.
Thankfully I don't have to because I don't have an autoimmune disease, but I'm curious if the inflammation taming properties of this diet could make me feel any different? Might be worth a test run down the road.
Me and my body are much more drawn to the low-carb ketogenic diet. These days I crave high fat foods over sugar.
Low carb diets are great for increasing energy, brain health, memory and weight loss, all of which would benefit me.
The ketogenic diet is an extreme version of low carb, with a whopping 85 percent of calories coming from fats like coconut oil, meat and fish, cheese, nuts and avocados. Carbohydrate intake is limited to 5 percent of your daily diet. There is a very low sugar tolerance on this diet and very limited fruit intake, if any.
It's compelling that the ketogenic diets is so effective in treating cancer. Cancer cells thrive on sugar, so a low sugar diet starves cancer cells. The ketogenic state is achieved when someone goes from burning sugar for energy to burning fat.
Vivica from the nourished caveman shared her personal ketogenic success story with me, telling me how great she feel. But she said that unless I have a serious health issue or fighting obesity, that going low carb would make more sense for me. That means saying goodbye to  my favorite starches like yuca, tapioca, sweet potato, plantains and white potatoes.
I'm willing to try as I probably over indulge in these Paleo legal foods. What I learned raised my awareness about carbohydrates and their effect on blood sugar and insulin. Using a blood glucose monitor after eating would give me a clearer picture of how carbs effect my body and what's the right amount to eat.
I struggle with hormonal belly fat that won't budge no matter what. I am curious to see if low carb would help with that and other low grade health concerns.
If you're new to Paleo don't worry about tweaking just yet, enjoy your starches. I believe transitions should be very slow.
I've been back to Paleo for over a year and it feels like time for me to make some tweaks. Of course, health is not just about food, but for me that's the easiest lifestyle tweak to make right now.
Ok, enough about dietary theory, let's eat.
foodie heaven
It was liberating to samples foods from AHS vendors without worrying about the ingredients. I even bought some gelatin that dissolves easily in cold water. Gelatin is a great stand in for bone broth. I want the benefits of broth but can't handle drinking it straight. A great solution is to sprinkle a teaspoon of gelatin in my morning tea.
The gelatin I bought dissolves easily with no clumping and you can't taste it in tea. Score!
Gelatin calms the nervous system, encourages better sleep, reduces fine lines and cellulite and supports joint and digestive health. You can buy some here. 
The highlight of AHS was a preview dinner put on by Mission Heirloom's Market cafe, opening this fall in Berkely, California. We had a sneak peak into their kitchen lab.
The ingredients were sustainably sources, unusual and insanely gourmet. I was drooling over their jar of exotic "flours" like acorn starch, chestnut flour, plantain flour and banana flour.
They even had this….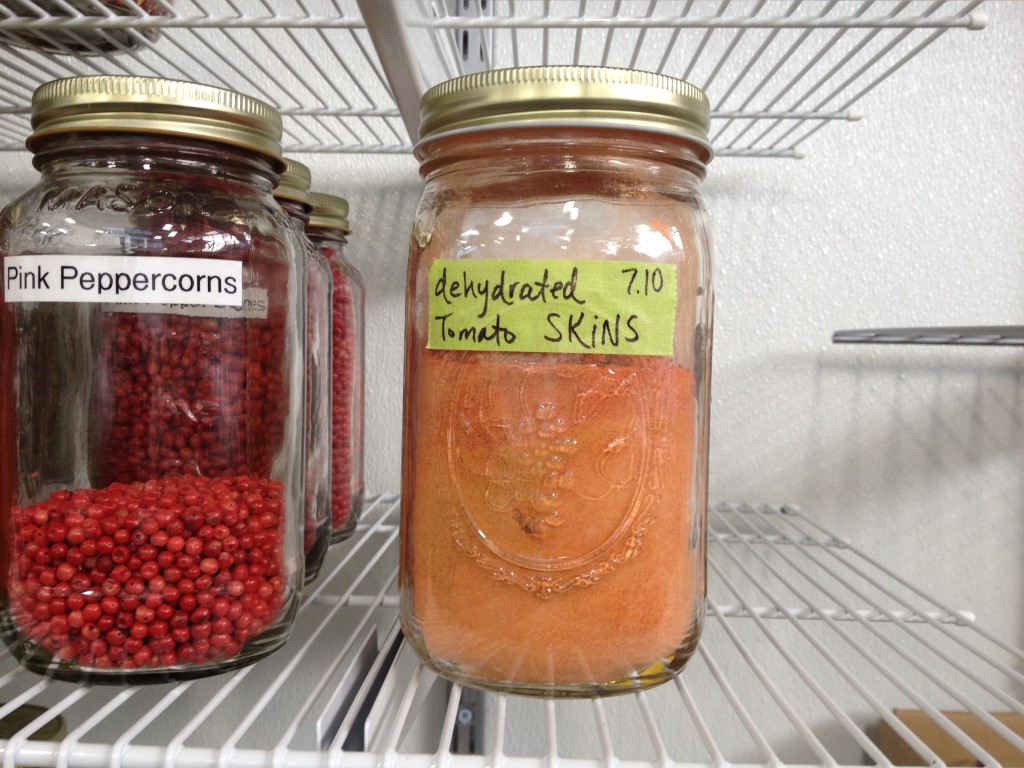 My mind was even more blown by their 5 course dinner, including chicken offal ( like chicken liver pate but creamier) served with cashew butter and roasted grapes.
There was salmon cured in beet juice served with melon and lemon cucumber. Followed by oxtail and beef tongue curry, honoring all the delicious parts of the animal. The tongue was slow cooked and tender, inspiring me to create a similar recipe for you.
The culinary star of the evening was raw camel milk served with cricket cookies. Yes, you read that right.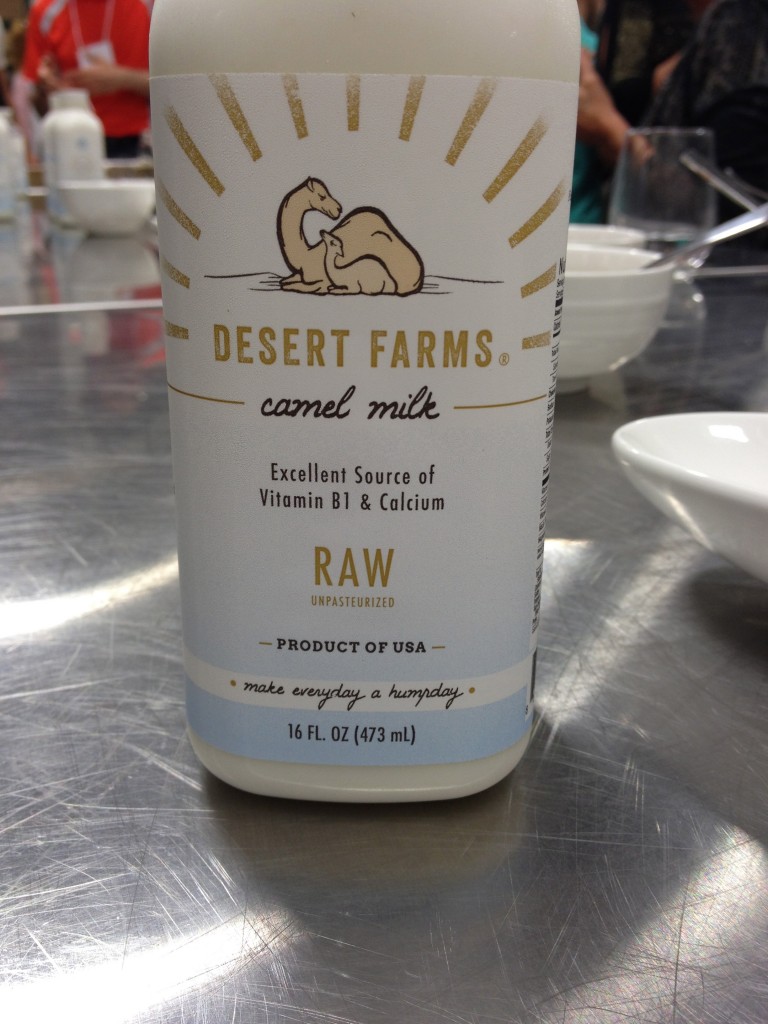 The milk was divine and refreshing and the cookies tasted like regular cookies but filled with pulverized cricket flour to add extra protein. I've never been a fan of eating bugs, but this cookie was the best delivery system ever.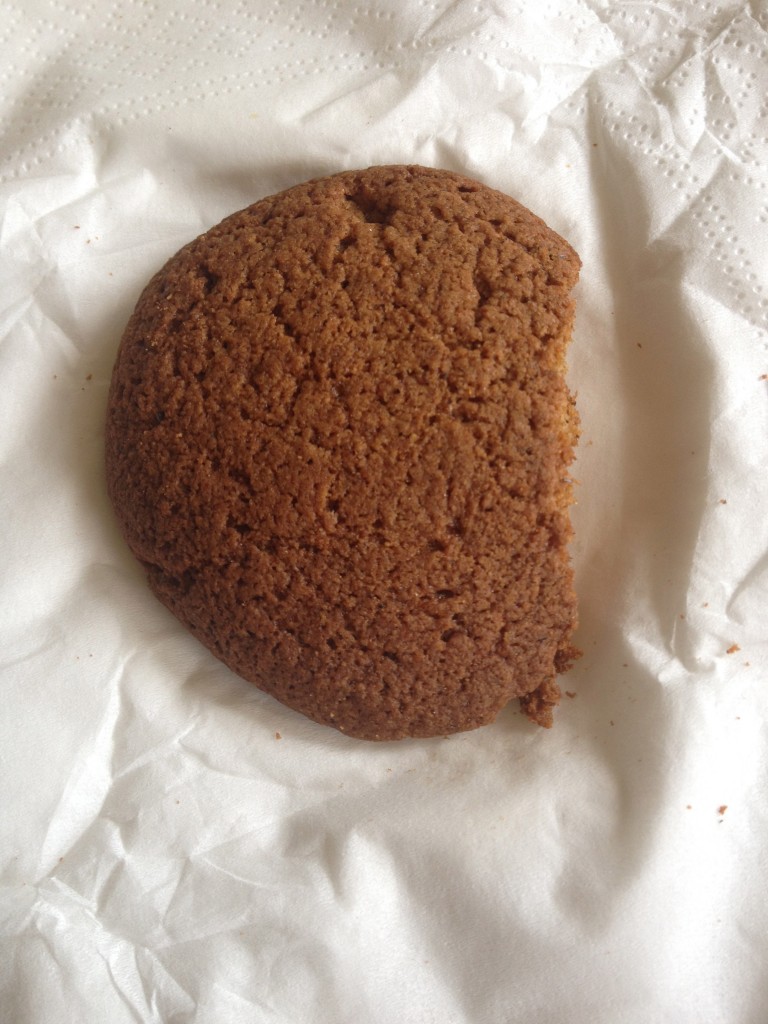 You can order camel milk online at desert farms. They also have a camel milk kefir!
The people at Mission Heirloom also make amazing yuca crackers, sourced from a village in Venezuela and a huge contributor to the village's economy. I ordered 3 bags.
My take away from the 3 day weekend was this. If you're feeling stuck, bored or struggling with Paleo, find some Paleo friends to inspire you with their passion. Cook together and celebrate new foods!
DISCLOSURE OF MATERIAL CONNECTION: Some of the links in my blog are "affiliate links." This means if you click on the link and purchase the item, I will receive an affiliate commission. Regardless, I only recommend products or services I use personally and believe will add value to my readers.
DISCLOSURE OF MATERIAL CONNECTION: Some of the links in my blog are "affiliate links." This means if you click on the link and purchase the item, I will receive an affiliate commission. Regardless, I only recommend products or services I use personally and believe will add value to my readers. I am disclosing this in accordance with the Federal Trade Commission's 16 CFR, Part 255: "Guides Concerning the Use of Endorsements and Testimonials in Advertising." PAID ENDORSEMENT DISCLOSURE: In order for me to support my blogging activities, I may receive monetary compensation or other types of remuneration for my endorsement, recommendation, testimonial and/or link to any products or services from this blog. I only endorse products that align with the ideals of Healy Eats Real and that I believe would be of value to my readers. FDA DISCLOSURE: Information and statements regarding health claims on this blog have not been evaluated by the Food and Drug Administration and are not intended to diagnose, treat, cure, or prevent any disease.